Buhari Seeks Senate Approval To Pay N226bn, $566.7m Judgement Debts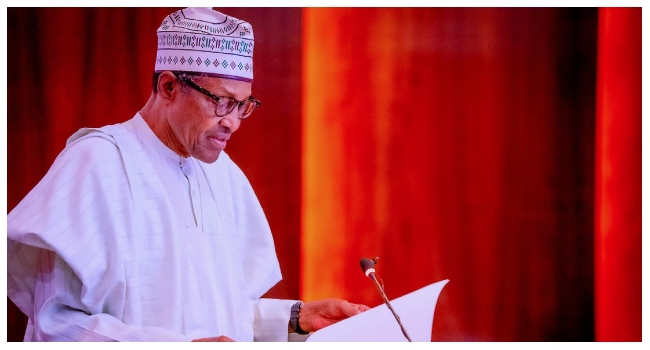 By Ihechi Enyinnaya
President Muhammadu Buhari has written to the Senate, seeking approval for a request to pay the judgement debt in the sum of $566,754,584, £98,526 and N226 billion.
Daily Review Online learnt the monies were owed by the Federal Government through the issuance of promissory notes.
The President's letter of request was read at plenary by Senate President Ahmad Lawan during plenary on Wednesday, four months after 648 cases were brought against the President and other Federal Government parastatals.
"In view of the foregoing, I wish to request the Senate to kindly consider and approve, through its resolution, the settlement of a top priority judgement debts and general judgement debts incurred by the federal MDAs in the sum of $566,754,584, GB98,526 and N226,281,801,881," the letter read.
"The Honourable Attorney General of the Federation and  Minister of Justice and the Honourable Minister of Finance, Budget and National Planning shall provide any information that may be required by the Senate for the consideration of this request."
The Attorney-General of the Federation and Minister of Justice, Mr Abubakar Malami (SAN), revealed that Buhari's regime had secured a conviction in 397 terrorism cases while 7,000 crime and anti-corruption cases had been successfully prosecuted by the government in eight years.
According to the AGF, the secured conviction was out of 3,000 terrorism-profiled charges, of which 1,500 were filed.