Buhari took us from top to bottom, but I have forgiven him – Ortom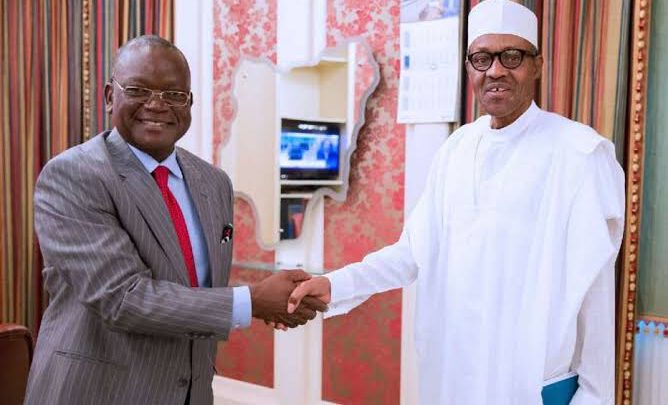 Governor off Benue State, Samuel Ortom says he has forgiven President Muhammadu Buhari for taking Nigeria from "top to bottom," urging Mr Buhari not to retire to the Niger Republic after his tenure. 
"We have suffered for eight years. For me, I have forgiven him. He doesn't need to go to Niger (Republic). He should stay here with us, and all of us should stay here and work with the incoming administration that God will put in place and by the grace of God, we shall move again from bottom to top," Mr Ortom said in an interview on ARISE TV Wednesday. 
Mr Buhari said he would spend six months in his hometown Daura in Katsina and then go on to live in Kaduna after leaving office. The president was also quoted to have threatened to leave Daura for the Niger Republic "if they make any noise to disturb me."
"For me, as a born-again Christian, I have forgiven President Mohammadu Buhari. He has taken us from top to bottom, but that does not mean we should continue to hold it on him," Mr Ortom said.
The Benue governor added, "We hope that the incoming administration will provide succour, will provide security for our people and provide economic development and peace for our people."