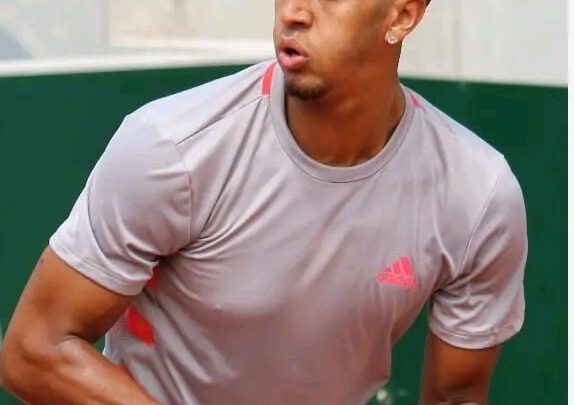 MICHAEL Mmoh, son of former top Nigerian tennis player Tony Mmoh, has advanced to the third round of the Australian Open, beating German number one Alexander Zeverev, a former world number two, seeded 12th at the event. Mmoh won 6-7, 6-4, 6-3, 6-2 to set up a Saturday encounter with American JJ Wolf.
He had won his first round game, a five setter, in more sensational fashion, beating Frenchman Laurent Lokoli 4-6, 6-2, 7-6, 6-4, 6-2. Two sets down and on the verge of losing the third, Mmoh fought back gallantly to claim the remaining three sets.
The German, who was a semi-finalist in Australia in 2020, admitted that the loss to 107th-ranked Mmoh was a further indication he still had a long road to travel on his injury recovery.
Michael's father was in what could be regarded as the golden generation of Nigeria tennis players that included Nduka Odizor who got to the round of 16 at Wimbledon in 1983, David Imonitie, and Sadiq Abdullahi.
They dominated Africa, and were regular faces in the international circuit that had some Nigerian tournaments listed, especially the Lagos Classics that Lord Rumens sponsored.