Kogi Monarch Hails Revival of Italo Festival, Solicit Support For Ata'igala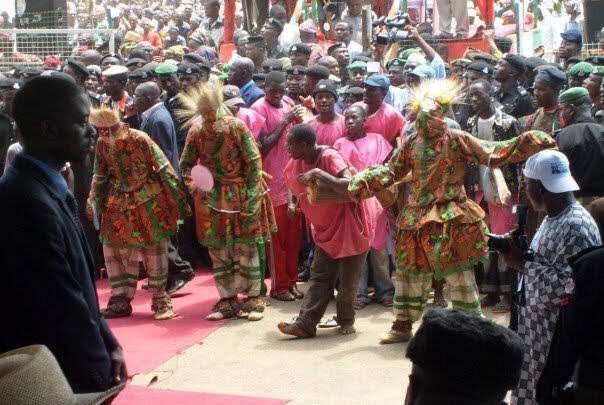 From Joseph Amedu, Lokoja
High Chief, Alh. Abdullahi Friday Idachaba has called on Igala sons and daughters to remain steadfast in support of Igala Paramount ruler and the state governor for rapid Development of the state.
Chief (Alh.) Abdullahi Friday Idachaba made the call during the Italo Annual Festival held at Anyigba, Kogi State.
Chief Idachaba applauded the Ata'igala, His Royal Magesty, Mathew Alaji Opaluwa for taken bold and proactive step in reviving the Italo festival (a unifying trigger for unity and love among Igala kinsmen) previously in a cooler for the last seven years.
While acknowledging the ingenuity and dynamism of Igala monarch, he strongly solicited the global support of Igala kinsmen and indeed Nigerians for Gabaidu to propel Igala kingdom to it's greater hight.
Chief Idachaba also admonished the people of Igala kingdom to sustain their unshakable support for Kogi State Governor, His Excellency, Alh. Yahaya Adoza Bello to continue to deliver greater dividends of democracy to the people of Kogi State.
He appealed to the youth in the kingdom to play enduring politics devoured of ranchor in their quest for political power.
He reiterated his support for the Igala Paramount ruler and called on all sons and daughters to do same to move the kingdom and the state forward.
The festival was massively attended by dignitaries including, representative of Kogi state government, past state governors, senators, First Class Chiefs, Igala personalities, sons and daughters from Igala kingdom.
End.