Nigerian Chief Justice Approves Deployment of Additional 39 Judges to Election Petition Tribunals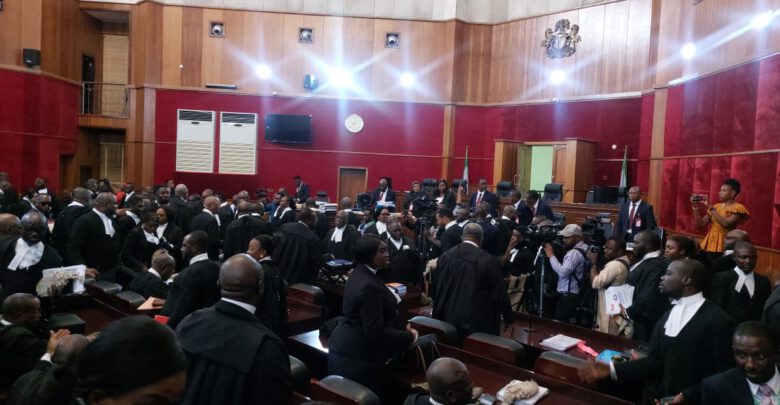 By Ikechukwu Nnochiri
In a move aimed at ensuring fair and timely resolution of electoral disputes, the Chief Justice of Nigeria (CJN), Justice Olukayode Ariwoola, has authorized the deployment of 39 additional judges to the National Assembly, Governorship, and State Houses of Assembly Election Petition Tribunals across the country. The newly sworn-in judges, who took their oath at the Supreme Court, bring the total number of tribunal members handling cases arising from the 2023 general elections to 346. The CJN emphasized the importance of impartiality and the rule of law in their duties, urging them to uphold integrity and resist any external influence.
Expanded Tribunal Membership:
The CJN's decision to appoint 39 more judges to the election petition tribunals reflects the immense workload and the substantial number of petitions generated by the recently concluded general elections in Nigeria. By expanding the tribunals, the judiciary aims to ensure a smooth and expeditious resolution of electoral disputes, contributing to the stability and peace of the nation during this critical phase.
Call for Impartiality and Integrity:
During the swearing-in ceremony, Chief Justice Ariwoola reminded the newly appointed judges of the significance of their responsibilities. He emphasized that their participation in these tribunals was not by chance but a divine design, and their actions would be recorded in the annals of Nigerian judiciary history. The CJN urged them to rise above any pressures, temptations, or public opinions and remain steadfast in their commitment to upholding justice and the rule of law. He called on them to maintain the high standards of honesty and integrity associated with the judiciary, as they were chosen based on their merit and competence.
The Role of Judiciary in Democracy:
Justice Ariwoola highlighted the vital role of the judiciary in ensuring lasting democratic governance. He stressed the importance of conducting elections under the sanctity of the rule of law, as fragile legal frameworks often hinder the establishment of a sustainable democratic system. The CJN implored the judges to strike a balance between justice and the rule of law as they carried out their critical national assignment. He urged them to remember that delayed justice can impede lasting peace, emphasizing the judiciary's role as the harbinger of true peace in society.
Responsibilities and Timelines:
It is worth noting that the President of the Court of Appeal, Justice Monica Dongban-Mensem, is responsible for establishing election tribunals in accordance with the relevant constitutional and electoral provisions. However, it falls under the purview of the CJN to administer the oath of office to the appointed judges. The election tribunals have the statutory obligation to hear and deliver judgments on electoral disputes within a stipulated period of 180 days, while candidates have 21 days from the announcement of election results to file their petitions.