Make Faleke Your Chief Of Staff, Group Writes Tinubu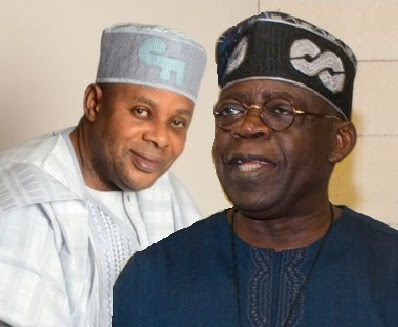 A grassroots political support group that tirelessly worked for the success of Asiwaju Bola Ahmed Tinubu has called on the President-elect to consider Honourable James Abiodun Faleke as the Chief of Staff.
The group in an open letter to Tinubu pinned its preference for Faleke on his decades of unwavering loyalty and dedication to service both to the newly elected president and the All Progressives Congress (APC) over the years.
The group stated "Your Excellency Sir, all those grassroots political support groups, intellectuals and professionals as well as those who were appointed in the PCC will appreciate if your valuable man in the person of Hon. Abiodun Faleke will take care of the Office of Chief of Staff. He is honest, competent, accountable, focused, positive, with a mission and vision as well as experience in politics and government."
The group added that "James Faleke's role in the establishment of Tinubu Support Group (TSG) three years ago began the mass mobilization of delegates towards the presidential primary election. He was also instrumental in mobilizing support groups across the federation which enables the TSG to have links to all the nooks and crannies of this country.
"Furthermore he worked tirelessly with PCC team and also many support groups to deliver the just concluded election which made you victorious, nobody knows the support groups better than him. As we have experienced in the past those who participated in the road to victory got presented as election material without being involved in the formation of the government, which we do know in your government that will never happen.
"Hon. Abiodun James Falake contributed tremendously during the formation of APC. He is a well-known member nationwide. We hope opportunity will be given to Hon. Abiodun James Faleke to be appointed as Chief of Staff to His Excellency, President Asiwaju Bola Ahmed Tinubu. We are positively sure he will perform excellently and will carry all along."
The also noted that Faleke has been a core loyalist of Tinubu for decades, and considering the roles he played during and after the primary election in making sure that Tinubu clinches the ticket, "During the primary election, he stood for over 48 hours as an Agent of Asiwaju just to make sure Asiwaju wins the primary election."