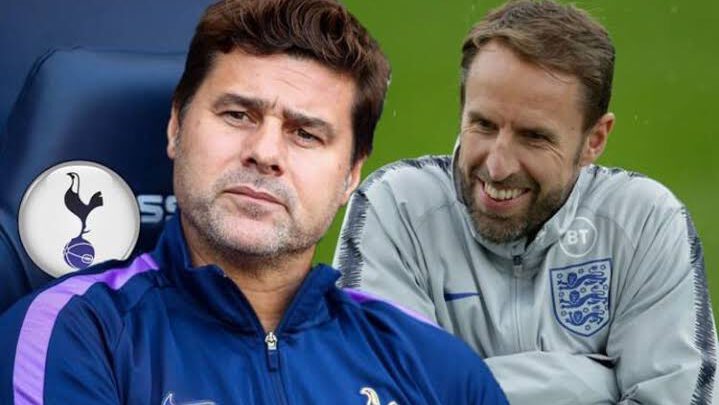 By Our Reporter
Gareth Southgate's reign as England manager is on the brinks and would quit after the World Cup regardless of how the team performs, according to multille reports.
The Three Lions coach has been a man under pressure in recent months, with England's form below expectations. And while Monday's 3-3 draw with Germany saw the nation put in a much-improved performance, it still leaves them winless in six games.
According to the Daily Telegraph, Mauricio Pochettino who was spotted at Wembley on Monday night would likely replace Souhtgate. The former Tottenham manager remains out of work, having left Paris Saint-Germain at the end of last season.
And while reports suggest he may head back to Spurs, that currently looks unlikely despite ongoing specualtion surrounding Antonio Conte.
Per the Telegraph, Pochettino is emerging as a leading candidate to succeed him. The Argentine was seen in the crowd on Monday, though was not there by invitation of the FA. Intend, the paper also stress he did not attend with the intention of making any sort of play on Southgate's job.
That said, Pochettino was there alongside his long-term assistant Jesus Perez, with the two men in deep discussions.
Were Southgate to move on, there is little doubting that Pochettino would be seen as a dream replacement by many.
The FA would want a quick and high-calibre replacement. To that end, under-fire Leicester boss Brendan Rodgers is also among the candidates.
However, Pochettino comes with a big reputation and a great man-manager.
He led Tottenham to the Champions League final during his time in charge. He also enjoyed a hugely-successful relationship with Three Lions skipper Harry Kane. Kane, for one, would undoubtedly welcome Pochettino's potential appointment by the FA.
Speaking prior to the Germany game, Southgate is well aware of the growing pressure on his shoulders.
And he knows he's far from fireproof when it comes to potentially losing his job.
"I am not foolish," Southgate said. "My sole focus at the moment is to get the team right [for Monday]. Then we are focusing on a good performance and a good result. I know ultimately judgement will come by what happens at that World Cup.
"Contracts are irrelevant in football because managers can have three, four, five‑year contracts and you accept that, if results are not good enough, it is time to go your separate ways.
"Why would I be any different? I am not arrogant enough to think that my contract is going to protect me in any way.
"We understand how the mood changes with the results and [it] has changed. I am realistic about that. I will be judged on what we do in Qatar and I am perfectly happy to be judged in that way.
"History is history and you are judged on the next match and the next tournament."