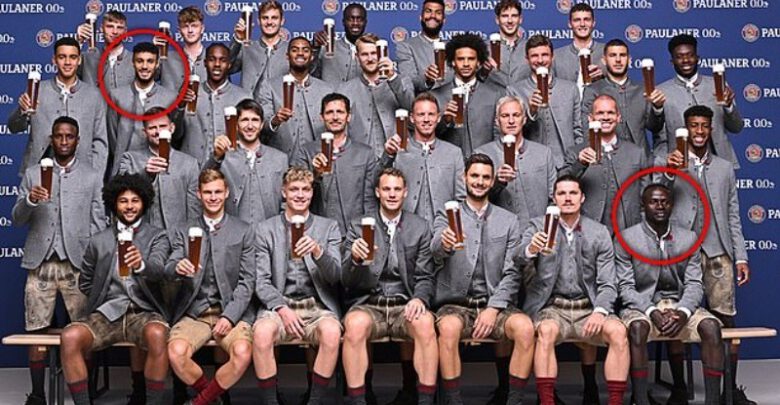 By Divine Nwakanma
Bayern Munich's Muslim stars, Sadio Mane and Noussair Mazraoui have been hailed after the duo refused to raise a pint of beer at the club's traditional Oktoberfest photoshoot… as fans praise him for 'staying true to his beliefs'
Bayern Munich have posed for their traditional Oktoberfest photoshoot by raising a pint of Paulaner beer, Mane and Mazroui opted against joining in with his team-mates due to his religious beliefs.
Both are practicing Muslims and therefore abstains from drinking alcohol.
Although he did look a little awkward at the event, Mane still took his place in the front row alongside the rest of the squad dressed in Lederhosen, and he has received plenty of praise from fans on social media for not being pressured into holding a beer and remaining true to his religion.
Mazraoui, born 14 November 1997, is a professional footballer who plays as a right back for Bundesliga club Bayern Munich. Born in the Netherlands, he represents Morocco at international level.