Kogi Deputy Governor Tasks Stakeholders on Mitigating Flooding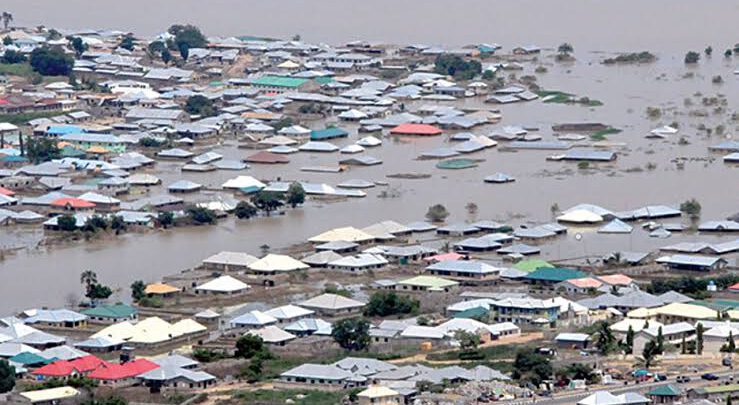 From Joseph Amedu, Lokoja
Kogi Deputy Governor, Edward Onoja has challenged stakeholders to embark on Proactive Measures capable of mitigating flooding across the country.
The Deputy Governor made the call at the stakeholders workshop on flood risk preparedness and awareness held in Lokoja on Monday.
The Kogi State Deputy Governor who was represented by his Deputy Chief of Staff, Hon. Sunday Faleke commended the National Emergency Management Agency (NEMA) for organising the workshop which he said will go a long way in tackling the monster called flooding.
The Deputy Governor while flagging off the seminar tasked stakeholders to be proactive towards the prevention of flooding in their immediate communities.
He thanked the Director General of NEMA, the Head of Abuja Operations Office and KGSEMA for embarking on this programme promising that the state government would give all necessary support to the Kogi State Emergency Management Agency to succeed in the task ahead .
The Head Abuja Operations Office, National Emergency Management Agency (NEMA), Mr Justin Uwazuruonye admonished stakeholders to always give update information about the rise in river level to KGSEMA for proper monitoring and effective response.
He noted that the Abuja operation office ,overseeing Kogi state ,saw the need to organise the workshop for the key stakeholders with the aim of improving on the local communities' preparedness , awareness,and create more mitigation measures for reduction in flood negative impacts.
In her speech, the Ag Executive Secretary KGSEMA, Mrs Margaret Akuh appreciated Kogi Government for its numerous quick response to the Agency in moments of emergencies and humanitarian duties .
She also acknowledged Abuja Operations office of the National Emergency Management Agency (NEMA)for its support in hosting the flood awareness campaign and encouraged the stakeholders present to give attention to all necessary information made available during the seminar.
The Participants at the seminar included His Royal Highness, Onu Itobe,the representatives of the HOS, Red Cross Society ,the state MDAs, the DSS, NSCDC,the NOA, the State Graphic Newspaper,Radio Kogi,the LEMC,the staff of NEMA and KGSEMA.