T.A.Orji left legacy projects in Abia- Onuzuruike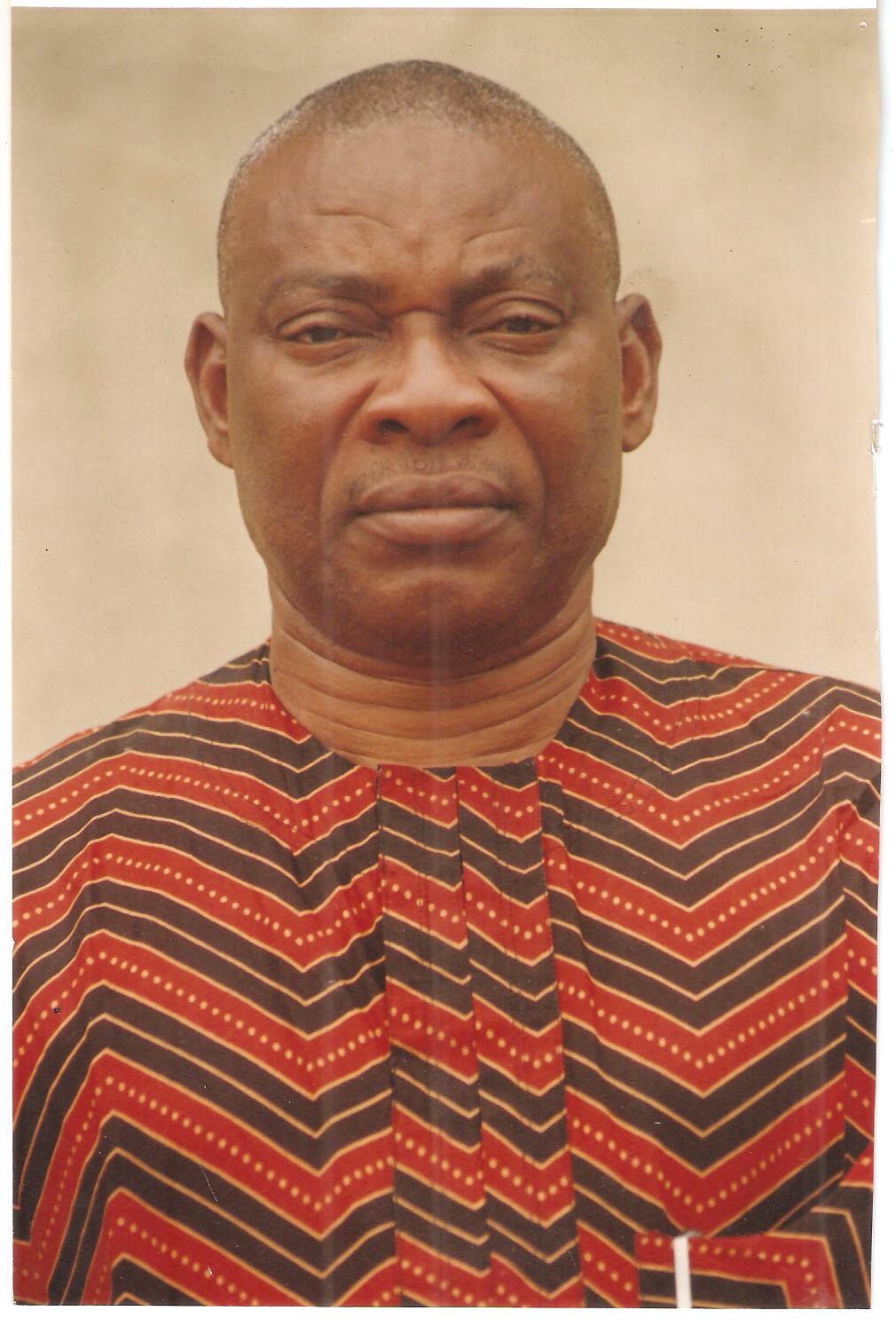 AN INTERVIEW WITH CHIEF EDDIE ONUZURUIKE, MEDIA ADVISER AND LEGISLATIVE AIDE TO SENATOR T.A. ORJI.

Quest: Tell us about yourself sir.
I am Chief Eddie Onuzuruike, former S.A. to Abia governor on National Assembly Matters, Abuja, SSA print media and later promoted to Adviser on media. Recently, legislative Aide & media Adviser to Senator T.A. Orji. An author of 4 books and contributor to may poetry anthologies.
Quest: How is your new assignment?
Well it is a known terrain. From 1999 to 2003, I was a Chief Legislative Aide to the member representing the Ikwuano/Umuahia Federal Constituency. In 2007, I was appointed S. A by the Ochendo Administration to represent him in the National Assembly. I was called back to the Ochendo media team and functioned to the end of his tenure. Now as an aide again, I keep doing what I know best and I am enjoying it to the hilt.
Quest: There have been orchestrated kind of media attacks by the sun group on T.A. Orji, what could be the problem?
Well if you permit me to quote one Hilda Ifegwu who wrote an article in the National Ambassador Newspaper and other blogs, 'OUK is a festering sore that has refused all cures.'
Remember that Chief Orji Uzo Kalu was the Gov of Abia from 1999 to 2007. For some good reasons that everybody knows, OUK and T.A Orji parted ways and since then, OUK swore vengeance and this has been serially executed through his publications, The sun newspaper & the New Telegraph. OUK runs a column oddly titled the Kalu leadership series. But we now realize that the column was created to mudsling and embarrass Senator T.A. Orji. There is a double barrel attack by Orji Uzo Kalu in his column and Ebere Wabara, OUK's hacker in his Monday series. Over 50% editions of Orji Kalu Leadership series on the Sun of 2014 & 2015 were on Senator Orji. That of Ebere Wabara is over 70% for the same period and on the same person.
Does the law permit a group to make a person a subject of their publications on multiple headings; is it fair for Ebere Wabara to continue a siege of insults and endless media attacks on a former gov and now a senator of the Federal Republic of Nigeria?
Quest: What could be their reasons?
You should ask them. You're in the media; please ask them. OUK blames all his woes on T.A. Orji since they parted ways. The story of how Ochendo librated himself from a family dynasty is a well known one. As he said then, 'I want to work for Abia people, what will I tell the world and Abia people when I leave office? People are judged and remembered for their actions and inactions when they leave office. I want to answer my father's name and develop Abia State.
Quest:Did Ochendo actually develop Abia?
Yes, why not? We will come to that. As I was saying, since then OUK cannot be consoled. Let me give you instances. In 2011 when Kalu lost his senatorial bid in Abia North, he mounted a media campaign blaming T.A. Orji. He even claimed that 4 tanks were located in front of his house that stopped him from voting, but that was damn lies as he granted an interview after voting. The papers carried the news and the journalists are alive. When the Abia State University Senate and authorities withdrew their certificate from Kalu for improprieties, he screamed to high heavens blaming Ochendo. Almost all the columnists in the sun were compelled and wrote against T.A. Orji. It was the same barrage of insults and assaults on the Abia Gov when Kalu's frantic efforts, including forging of PDP documents failed to get him readmitted into PDP. Kalu should actually be facing charges for forging PDP documents. Let me make it clear that OUK is now free to join PDP or APC
if only the hawks in Abia APC will allow him. But I am sure they would not.
There is the constant claim by Ebere Wabara that Ochendo did not perform.
Lies, damn lies of Ebere Wabara! Let we tell you, Wabara is on duty to distort facts, insult T A Orji, and deceive the reading public. My happiness is that Ochendo's work's are there to be verified. Kalu polarized Abia when some people were lebelled Abuja politicians and branded Talibans. A towering figure of Ojo Maduekwe's capacity said it that the stakeholders and leaders of thought lost their manhood during Kalu's horrible era. People like Vin Ogbulafor, Senator Abaribe, Chief Onyema Uguchukwu, Ike Nwachukwu, Dr. Eme Okoro, Dr. Mkpa Agu Mkpa, Senator Adolf Nwabara, Chief Solomon Adaelu, Nkechi Nwaogu and so many of them were hounded out of town but when Ochendo came aboard, he reconciled and consoled all of them. For once in so many years, Abia leaders and stakeholders sat at one table with Ochendo, leading to unity and strengthening of PDP in Abia. Abia became the strongest PDP state from 2009 and thus marshaled the election victory of PDP
in 2011. Kidnapping and other ugly crimes reared their heads and Ochendo grew grey hairs over night, but soon conquered, reestablishing sanity and for these bestowed with many awards including the one from the Abba Gana's National Peace Committee.
He established interventionist agencies like ASOPADEC ABROMA, ABIA Liberation Farms that are functional today. Most of all, he instituted equity in Abia. The Ukwa na Ngwa of the South senatorial Zone have not touched power, and Ochendo led the party, insisting that the deprived will touch power. That is the emergence of Okezie Ikpeazu today.
On the tangibles, he put in place free education and free busing in primary and secondary schools for the eight years he was in office. Primary schools, secondary and tertiary schools were renovated, many of them raised to Model School standard in the 3 senatorial zones including multiple road projects. What about the Aba Mega Malls with hundreds of shops now being leased? There is equally the shopping malls in Umuahia the capital city.
You must have heard about the legacy projects? These as Ochendo said that people should be remembered with something or for something. Previously, Umuahia was the state capital in name only. The structures were relics of colonial administration from the government House, the lodge, ministerial offices and all. Today standing tall in all parts of the state capital are the twin tower secretariats, Government House and Governors lodge, international conference centre with 9 halls and over 8000 seating capacity. There are the 48 room BCA complex, ASEPA, ASUBEB, JAAC Houses, E-Library, UBANI modern market, OHIYA/NSUKWE spare parts market, OFEKE Industrial market, OHIYA Bus Terminal. Do we talk of the health sector totally remodelled & updated to specialist levels- the diagnostic centre and eye centers. Amachara Gen. Hospital greatly remodeled with chest centre, new wards, new accommodation for House Officers and new research Centre for Malaria and possibly
Ebola. The Abia State Teaching Hospital Aba equally got a fair share of the updates. Have you heard of the 9 100 bedded Hospitals in Ikwuano, Arochukwu, Okeikpe and others in all the 3 senatorial zones?
These structures and installations are for all to see. I can go on and on with more examples of projects and policy initiatives. Oracles like Labaran Maku, former information Minister, Dr. Onyebuchi Chukwu, minister for Health, either laid foundations or commissioned some of these projects. Wabara cannot be more authentic than these above or the current president of NUJ, mallam Garba Mohamed who was on the good governance tour of 2013 and agreed that Abia was under reported.
Quest: Finally sir, there is the speculation that Okezie Ikpeazu, the present Governor is a stooge.
Okezie Ikpeazu, a voice for the youth and dynamic generation of Abia cannot be a stooge! Have you looked at his towering profile?. Unlike Kalu, he is not schooling in office and facing a certificate withdrawal. He is well read, picking up a doctoral in his thirties. That is the example we need in Abia. Check out his appointments and offices held, he performed and upgraded wherever he was, from ASPIMS, Local Govt and Abia School of Science and Health Tech. The Abia State Environmental Protection and Sanitation Agency. Now look at his initiatives in government-The Aba Urban Renewal, The Abia State Economic Advancement Team, his contact with international financial bodies like IMF and UNIDO. His slogan of get Aba right and you've fixed Abia. The ongoing staff audit in Abia and the IGR initiative. Are all these not marks and steps of excellent discretion?
Have you heard him speak? Sometime in Abia, a governor was the butt of jokes in the newspapers and T V stations due to verbal misuse. Ikpeazu is sound and cannot take notes from anybody except good advice and constructive criticism.