NNEOMA WOMEN IDENTIFY WITH IMO DEPUTY GOVERNOR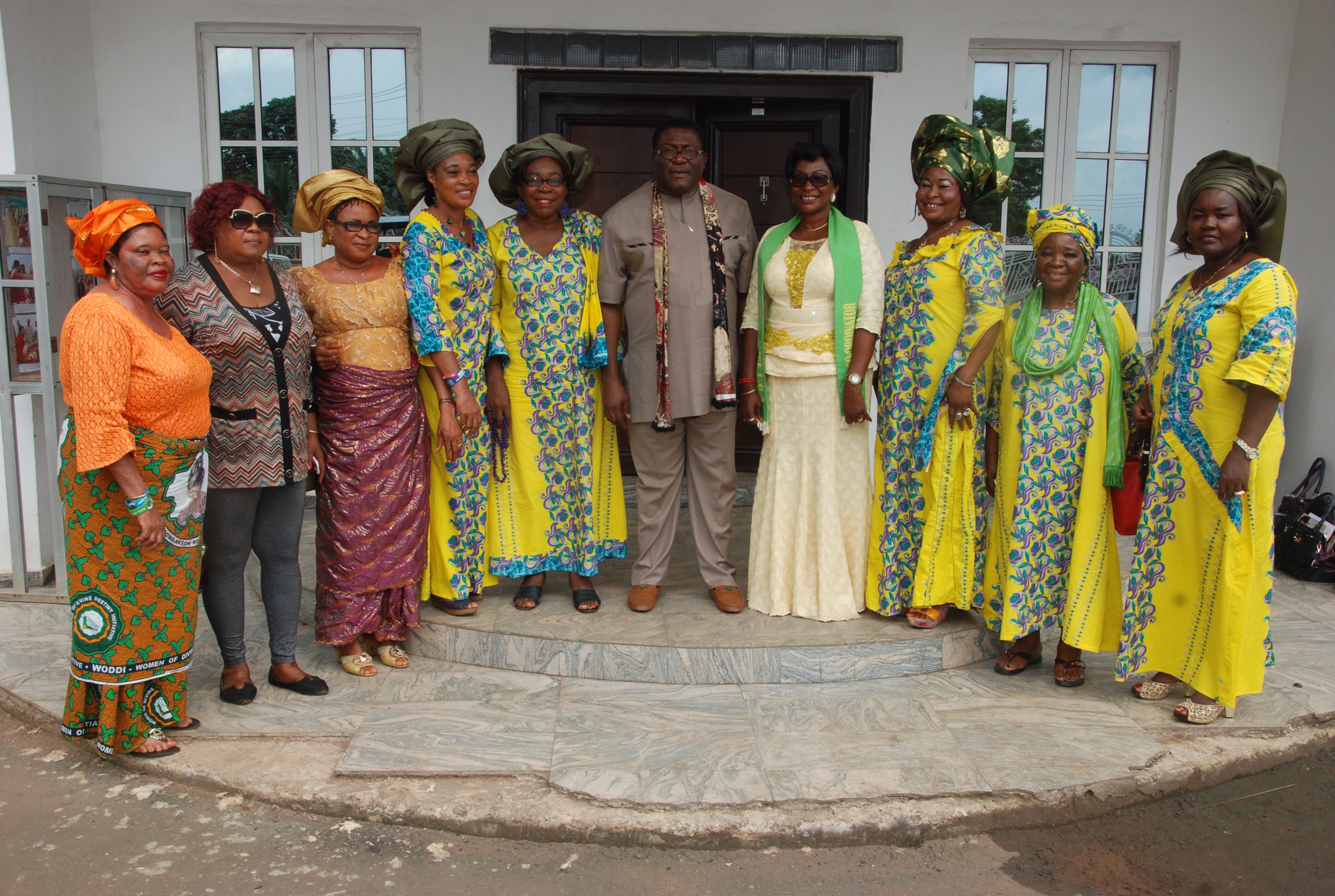 Pix: Imo Deputy Governor, Prince Eze Madumere, MFR, in photo pose with Owerri Zone Nneoma Women Coordinators when the group paid a solidarity visit to him in his office recently.
Coordinators of a group under the aegis of Nneoma women in the nine local governments of Owerri zone have thrown their weight behind Imo Deputy Governor, Prince Eze Madumere and his principal, Owelle Anayo Rochas Okorocha.
Speaking during a solidarity visit to Imo number two citizen in his office, the zonal coordinator and the leader of the delegation, Chief (Mrs.) Pat Eke said their aim of visiting Prince Madumere was to identify with him and congratulate on his 51st birthday and successful grand reception organized by Owerri zone in his honour. She described him as a worthy son whose leadership qualities and humility are unequaled.
Speaking earlier, Dr. Ada Ekeduru said their decision to identify with their own is not just canal but has a spiritual connotation.
She assured Achi born politician that they are with him and he can bank on them. He reminded Prince Madumere their tested antecedent of faithfulness and sincerity of purpose. He narrated how Nneoma women held their own in the last election with established sense of accountability.
She said: "Nneoma women have never sold their conscience and we have maintained a high level of integrity by our training by our First lady, Her Excellency, Nneoma Nkechi Okorocha. We are accountable. And women are the strength of any society".
She therefore urged Imo Deputy Governor to remember Nneoma Women in the scheme of things. She also pledged their unflinching support for Rescue Mission government of Owelle Rochas Okorocha.
The high point of the visit was the presentation of gifts by Nneoma Women, which was performed by their zonal coordinator, Chief (Mrs.) Pat Eke.
In his remark, Imo Deputy Governor thanked the women for identifying with him and for their steadfastness in their strong support to the rescue Mission government led by Owelle Rochas Okorocha.
He stated that the value of women in national development cannot be over emphasized. He eulogized the First Lady of Imo State, Nneoma Nkechi Okorocha for her effort at mobilizing Imo women and making people appreciate the strategic position of women in building a productive society.
While commending the women for their five star performances in the last election, he assured them that whatever is theirs remains intact in the rescue Mission government of Owelle Rochas Okorocha.