RIGHT OF REPLY:  Modibbo's Lame Responses to Abuse Allegations Worsen NFIU's Image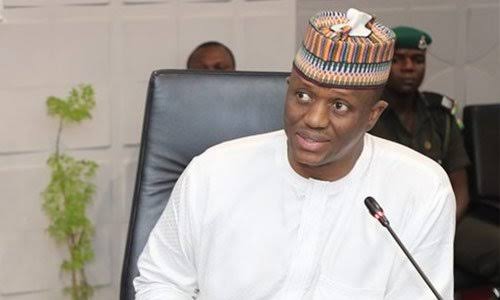 I read the piece written by the Director/Chief Executive Officer (CEO) of Nigerian Financial Intelligence Unit (NFIU), Mr. Hamman Tukur Modibbo in what looked like a rebuttal to two investigative stories EXPOSED: Questions over NFIU boss, Moddibo Tukur's procurement, employment practices and EXCLUSIVE: How Code of Conduct Bureau probed NFIU's boss which were published on 9th and 18th May 2023 respectively. After reading what Mr. Modibbo wrote, I waited patiently for him to retract such a poor attempt at rebuttal, but his silence since the piece was published in his name could be interpreted as confirmation that he truly issued the aforementioned statement in response to the aforementioned investigative stories.
 
Mr Modibbo is probably still surprised that some of his best-kept secrets have been revealed. I genuinely feel for him. Throughout his 1165-word article, he made no attempt to deny the core issues raised in the two articles, which include: abuse of office, false declaration of assets, non-declaration of assets, and fraudulent employment practices that became rampant under him as NFIU CEO.
 
These allegations cast doubt on the institution's integrity and credibility as the head of an agency tasked with combating financial crime and ensuring transparency in Nigeria's financial system. In response to these allegations, Modibbo attempted to refute them, but his efforts fell short of effectively clearing his name. This article delves into the key flaws and shortcomings of Modibbo's rebuttal, shedding light on the seriousness of the allegations and the need for a thorough investigation.
 
Weak Defense and Lack of Transparency
 
Mr. Modibbo's attempt to refute the corruption and abuse of office allegations was marred by a lack of transparency and a failure to address the specifics of the accusations leveled against him. Instead of providing clear and concise explanations, he resorted to broad statements, denying any wrongdoing while failing to present concrete evidence to back up his claims. This lack of transparency only serves to raise suspicions and erode public trust in the NFIU's leadership.
 
Mr. Modibbo appears to be attempting to turn the issues we raised on their heads. He claimed that the stories attempted to "link me to the construction of the new NFIU Headquarters in the Villa." This was never mentioned in any of our stories. What we meant was the contentious Mortgage Housing Project he initiated and tried to force down the throats of NFIU employees. I quote the entire section in case Mr. Modibbo missed it. "During one of our undercover visits to the NFIU headquarters, The Quest Times overheard staff complaints about Mr Tukur's strange Mortgage Housing Project for staff," the paragraph read. According to one of the employees who spoke with Quest Times, the director has made the project mandatory for all employees in order to 'reward Julius Berger, the project's contractor.'" Only Mr. Modibbo could have interpreted this as "linked me to the construction of the new NFIU Headquarters." Who else but Mr. Moddibo?
 
A keen reader will notice that Mr Modibbo never explained why he failed to appear before the Code of Conduct Bureau (CCB) despite being summoned on October 29, 2021. Mr Modibbo's best response was that "the CCB Chairman and Director of Operations reported me because we built information at the NFIU that they were doing business with their chamber, running a company, and illegally operating an NGO." I screamed to my roof after reading this. I was like, "Was this written by the director of an intelligence agency?"
 
Misplaced Focus and Diversionary Tactics
 
Modibbo's rebuttal also suffered from a lack of focus and diversionary tactics. Rather than directly addressing the corruption allegations leveled against him, he attempted to divert attention to the NFIU's other accomplishments and successes during his tenure. While highlighting the agency's accomplishments is important, it does not excuse Modibbo from addressing the specific allegations leveled against him. Modibbo failed to provide a convincing defense and left the serious allegations unanswered by using diversionary tactics.
 
Even though he claimed to provide "concrete evidences to counter" the issues raised in the stories, Mr Modibbo did not help his own case by failing to provide any at all throughout his write-up. Surprisingly, Mr. Modibbo delved into the minutiae of my successful loan application at NIRSAL Micro Finance Bank last year. The terms of the NISRSAL loan repayment plan are so well-known that I don't want to go into detail so that we don't deviate from the main issues.
 
In one of our stories, we accused a member of Mr. Modibbo's family of stealing over 60 computer tablets destined for the Crime Records Information Management System (CRIMS) project in October 2022. Surprisingly, he never brought it up in his rebuttal. He quickly reduced his search to "just a bulletproof car." We're not talking about a car here, sir. Nigerians are curious as to why a million-dollar armored car vanished in transit with no explanation or consequences. To the best of my knowledge, the Director/CEO is the only officer at NFIU who drives "only a bulletproof car."
 
Failure to Address Credible Evidence
 
One of the most significant weaknesses in Modibbo's attempt to clear himself of corruption and abuse of office allegations was his failure to address the credible evidence presented against him. Various reports and testimonies have surfaced (including the CCB investigative report), pointing to financial irregularities and questionable practices within the NFIU under Modibbo's leadership. Instead of directly refuting these claims with evidence or providing a comprehensive explanation, Modibbo largely ignored them in his rebuttal.
 
This omission casts further doubt on his ability to provide a credible defense, as well as questions about his integrity and accountability. On the allegations of his ownership of the proxy company, Pisco Motors Ltd, which was allegedly registered Pisco with the Corporate Affairs Commission (CAC) in November 2009, to carry out some of his shady, messy dealings, hear what Mr Modibbo said in his rebuttal, "He knows the owners of the company he's alleging and it's a company that hasn't had financial transactions for close to ten years." That was it, and he moved on as if the accusation wasn't serious enough. And, yes, I am aware that the company's owners are Modibbo and his children, who are Pisco directors and shareholders. Mr Moddibo needs to come clean about this.