Interpol arrests Twitter user who accused Soludo's govt of sending thugs to polling units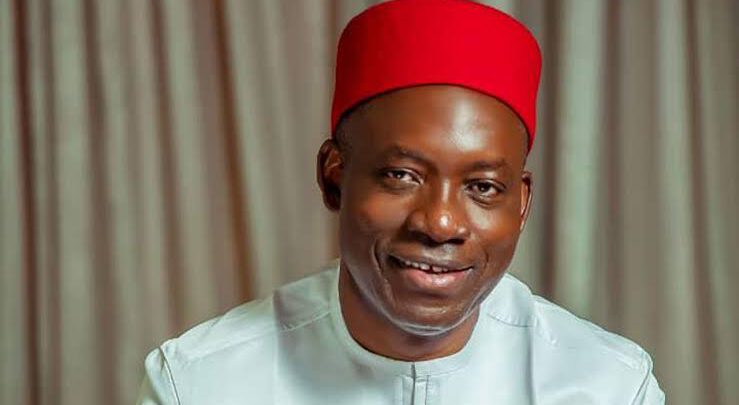 The Anambra State Governor, Prof. Chukwuma Soludo, said he had no specific information about any specific allegations or basis for the arrest of a Twitter user in Anambra, Nnamdi Chude.
Details of the alleged arrest of the Twitter user have been sketchy since he raised the alarm of ballot boxes snatching through his Twitter handle.
But Soludo, who reacted to the arrest through his Press Secretary, Christian Aburime, in a statement on Sunday, confirmed that Chude was arrested on Saturday in Anambra by the Cyber Crime Unit of the Interpol and taken to Abuja on Sunday.
Chude had through his Twitter handle, raised the alarm that thugs suspected to be working for the ruling All Progressives Grand Alliance in the state invaded some polling units in the state and allegedly snatched ballot boxes.
The tweep, who expressed disappointment over the incident, said the thugs disrupted the voting process in order to prevent their party from losing the state assembly election to another rival party.
Related News Assembly Election 2023: Low turnout mars election in Anambra Anambra women protest ritual murder of septuagenarian BBC staff protest presenter's suspension after Twitter comment
In the tweet, Chude said, "I can't remember the last time I heard of ballot box snatching in Anambra, this is the height of it, @CCSoludo has taken us back to Mbadinuju's era."
The Twitter user was subsequently picked up by security operatives from Onitsha and transported to Awka's State Criminal Investigation Department, where he was allegedly detained on cybercrime charge.
But reacting to the development in the statement, Aburime insisted that the state government had no specific information concerning the tweep's arrest.
The two-paragraph statement with the caption, "Re: Arrest of one Mr Chude by the police," explained, "The Commissioner of Police, Anambra State Police Command has confirmed to the Governor of Anambra State, Prof. Chukwuma Soludo, that one Mr Nnamdi Chude was arrested yesterday (18/03/23) in Anambra, by the Cyber Crime Unit of Interpol and taken to Abuja, today (19/03/23).
"Anambra State Government has no information about any specific allegations or basis of his arrest," Aburime said.