Pastors Wale And Paul Adefarasin Lose Mum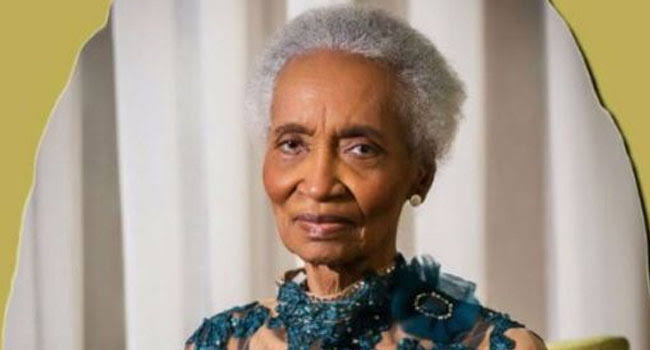 Mrs Hilda Joanne Adefarasin, the mother of Prelate and Metropolitan Senior Pastor of House on the Rock, Paul Adefarasin, died n February 5, 2023 aged 98. Credit: Pastor Paul Adefarasin
The General Overseer of the Guiding Light Assembly Pastor Wale Adefarasin and the Prelate and Metropolitan Senior Pastor of House on the Rock Pastor Paul Adefarasin have lost their mother Hilda Joanne Adefarasin.
Pastor Wale, the eldest of the clergyman, confirmed the development in a social media post on Monday.
"MUMMY! Mrs Hilda Victoria Joanne Adefarasin," he began on his Instagram handle. "It is with a mixture of both sadness and joy that we celebrate the passing to glory of our mother at the age of 98. She lived a long and fulfilled life.
"My siblings and I celebrate her life, her achievements, and all that she stood for in our lives and in the lives of so many others that she touched."
On his part, Pastor Paul took to his official Facebook page to mourn his mum, saying she passed away peacefully at the age of 98.
"We thank the Almighty God for the life of our mother, Mrs. Hilda Joanne Adefarasin (nee Petgrave), who passed unto glory peacefully in her home, on the evening of Sunday the 5th of February 2023, at the age of 98 years.
"She is survived by children, grandchildren, and great-grandchildren.
"As we reflect with gratitude over the illustrious life of service led by Mrs. Hilda Joanne Adefarasin as she parented her children, doted over her husband, and impacted generations and communities, we are reminded of her unwavering love for our LORD Jesus Christ.
"We covet your prayers and ask that you do allow us these initial days to grieve privately."