My administration will unlock Zamfara potentials, says Obi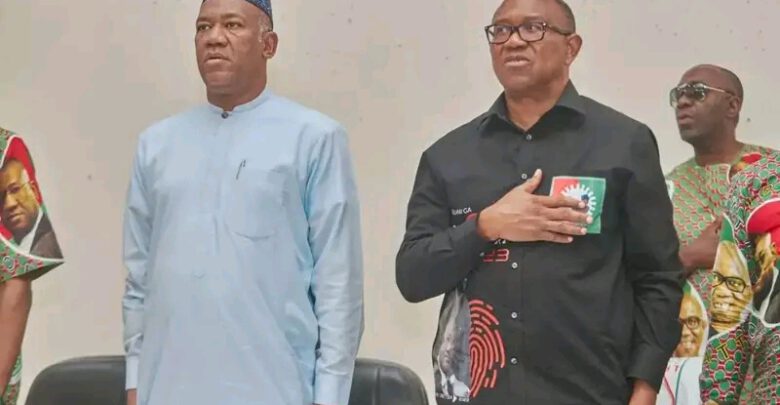 By Our Reporter
Obi-Datti Presidential Campaign flight touched down in the North Western state of Zamfara on Thursday with the Candidate, Mr. Peter Obi and and his Vice Yusuf Datti Baba-Ahmad promising to unlock the abundant resources of the state into development for the good of the people.
The team which arrived the rally ground in Gusau, the state capital to a warm reception of jubilant supporters told the people that if voted into office by February 25, the God-given gift of natural resources of the state will be turned around for their good.
"Your natural resources should bring you good things not crime"
The Presidential flag bearer told the people that the insecurity that has bedeviled the state for years now will be a thing of the past, as he and Datti have the key to unlock and pull the state out of poverty.
'Zamfara state with its huge mineral resources has no business being one of the poorest states in the country'
The former Anambra state Governor assured the people that security is top in their agenda because it's only in a secured environment that the huge potentials of the state can be properly and adequately harnessed.
He said their Labour Party manifesto stresses the importance of taking the country away from consumption to production and through that engage youths who are in their productive ages and reduce crimes and criminalities in the country.
Obi also talked of proper education for the people as he and Datti see education as investment and are therefore ready and willing to invest heavily in education and health.
The LP flag bearer reminded the people what the forthcoming election means for the country, a huge opportunity to take back from those holding down with their failed leadership and transform it into a country that can compete in the comity of nations.
He urged the people to ignore those who will approach them with the sentiments of religion and tribe because unlike in the past this election is to be based on characters we can trust, competence, capacity, capabilities and antecedents.
'Enough of their lies and deceits', Obi stressed
The enthusiastic organic crowd had waited patiently to hear the penetrating messages of Obi and his team. The team also addressed other critical stakeholders in the state.