Nigerians kick as South Africa disconnects electricity from Nigerian consulate over debts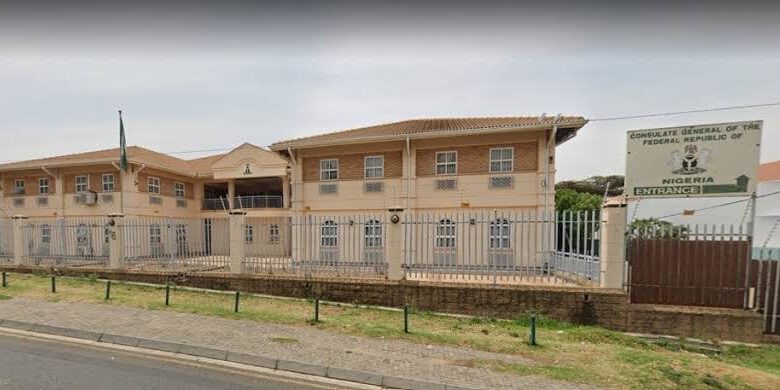 More Nigerians in South Africa continued to express outrage over the reported invasion of the Nigerian consulate and cutting off its electricity supply.
Johannesburg City Power officials, alongside the Metro Police Department, had stormed the consulate to cut off the power supply over alleged unpaid bills.
But the Nigerian Citizen Association South Africa (NICASA) condemned the action of the South African officials, describing it as "very retrogressive, xenophobic and avoidable."
In a statement by its secretary general, Kazeem Tunde, in Abuja on Tuesday, the association accused the company of "humiliating" Nigeria.
"It is clear that City Power was out to embarrass and humiliate Nigeria and Nigerian citizens in the republic. There cannot be any plausible excuse to warrant the invasion of the Nigerian consulate. The action is very retrogressive, xenophobic and avoidable," said the statement.
It added that if City Power could invade the consulate of any country without consequence, then the police could also go into any consulate to arrest without respecting the Vienna Convention on consular relations.
The Nigerian association hoped that Nigeria and South Africa would take strong action against those responsible for the "reprehensible action" to prevent a recurrence and urged Nigerians in South Africa to remain calm.
The National Association of Nigerian Students in South Africa also condemned South Africa's action, noting in a statement signed by Abdulrazak Abubakar and Olusegun Ajayi, the president and secretary general, respectively, that it was unhappy with the embarrassing treatment of the Nigerian consulate.
"For the record, the new consul general, who got into the office in August 2022, has been doing his best to clear the said outstanding electricity bill in a mutual agreement process with City Power, and he has never failed in honouring that agreement," stated the Nigerian students in South Africa. "It became very baffling how the payment agreement process was thrown to the winds, and the men of City Power would have to go and invade the Nigerian Consulate without appropriate notice."
The students urged the South African authorities to respect the Nigerian consulate. (NAN)