Experts advise Buhari to stop corruption, fuel subsidy to reduce borrowing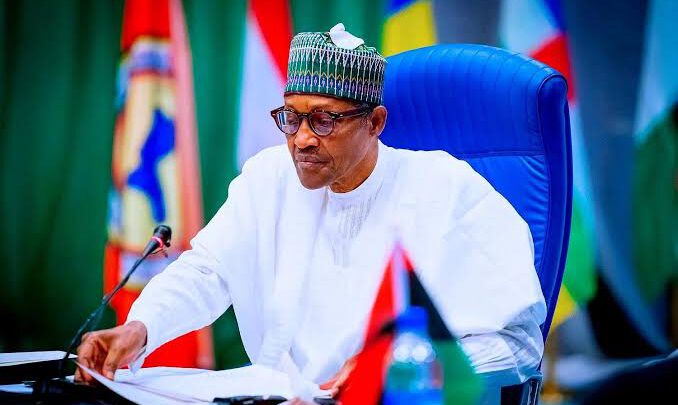 Financial experts have urged President Muhammadu Buhari's regime to raise the country's oil production quota and expand the tax net to check the rising debt profile and boost revenue.
Johnson Chukwu, Cowry Asset Management CEO, said the Buhari regime could enhance revenue by raising oil production output.
"Raising the oil quota to the pre-COVID-19 era when production rose to over two million barrels per day is the way to go. This will change the fiscal revenue positions and reduce the associated headwinds with rising debt servicing," Mr Chukwu said.
He added that the federal government could also tackle the country's shrinking revenues by expanding its economic base, suggesting that "total deregulation of the petroleum sector will open up the domestic economy for more foreign direct investment."
Sunny Nwosu, the founder of the Independent Shareholders Association of Nigeria, said the regime could reduce the impact of rising debt payments by expanding the tax net, "using more empirical processes to incorporate people into the tax net is possible, as it will automatically boost government earnings."
Mr Nwosu said this became imperative, particularly now that the fiscal position is challenged due to competing economic demands and advised that the three tiers of government reduce the governance cost to free funds for adequate debt payment.
Godwin Anono, the president of the Standard Shareholders Association of Nigeria, said the Buhari regime must stop all financial leakages in its ranks.
"All government ministries, departments and agencies saddled with generating money should block all the loopholes to boost earnings. Enforcing this suggestion will improve government revenues and ameliorate the impact of the rising percentages for debt," said Mr Anono.
According to Debt Management Office director-general Patience Oniha, debt services are likely to increase by the end of the year due to low revenues earned by the country.
She disclosed this while appearing before the House of Representatives Committee on Debt and Loans to defend the 2023 budget of the DMO.
Ms Oniha said the regime indulged in a measure called "ways and means", where it borrows money directly from the Central Bank of Nigeria.
The DMO chief said the international market had closed its doors to borrowing, making it difficult for Nigeria to borrow.
Ms Oniha, however, said measures were provided in the 2023 budget to service the loans, stressing that Nigeria had not defaulted so far. 
(NAN)