2023: CSO Calls on Political Gladiators to Embrace Issue Based Campaigns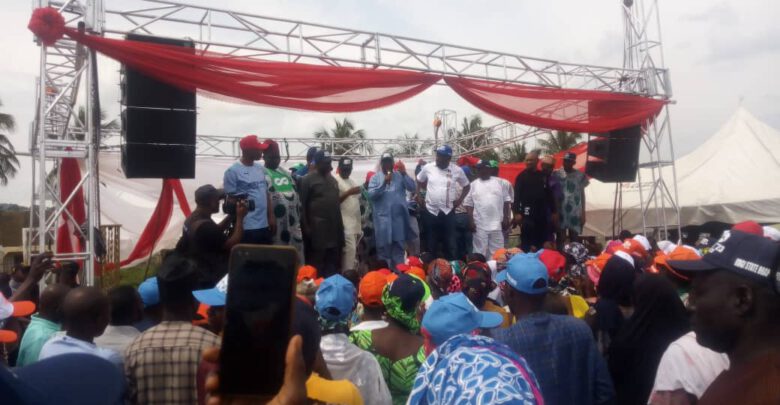 From Joseph Amedu, Lokoja
As 2023 general elections in Nigeria draws closer, a Civil Society Organisation, Lugard Youth Development and Empowerment Initiative has called on the political gladiators across the country to embrace issue based campaigns in canvassing for votes.
The Executive Director of the Youth Development Initiative, Okutepa Aminu made the call while speaking at the Panel Discussion organised for youth leaders selected from the the 21 Local Government Areas of Kogi state in commemoration of the year 2022 International Youth Day, held in Lokoja on Tuesday.
Aminu also cautioned politicians against the use of hate speech, fake news and vulgar language in their campaigns.
"Your campaign should be issue based on what you can offer to Nigerians. Your capacity to deliver democracy dividends and good governance"
He warned against vote buying and selling by Nigerians and politicians alike.
He further called on the Independent National Electoral Commission (INEC), to conduct credible, free and fair elections and ensure that the people's votes counts in producing winners of the various elective positions.
"As a youth led Civil Society Organisation and our partners, we will continue to use our platform to mobilize our peers to come out on election day and vote for the candidates of their choice without violent.
"We, want to use this opportunity to commend young people who are using their platforms to campaign for egalitarian society to strengthen Nigeria's democratic institution and electoral processes.
"We, therefore, appeal to young people to go and get their permanent voters cards and not to sell their votes during the 2023 elections.
"We, call on the federal government to take immediate step to address the lingering ASUU Strike"
Aminu urged participants to strive to make meaningful contributions to the discussion as part of the agenda setting for effective participation of Nigerian youths in Politics.
The panel discussion was focused on how we can increase voters turn out for the 2023 general elections and political strategies to adopt on winning elections.