Kogi NGGA Hosts 16 States from Zone C on Capacity Building Camp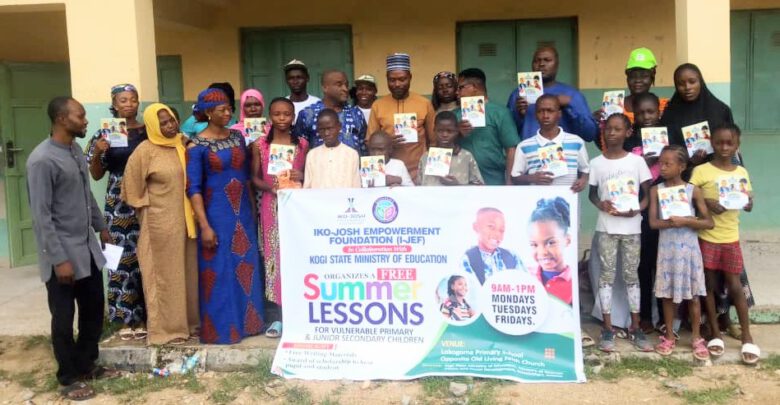 From Joseph Amedu, Lokoja
Determined to change the girl child's perception of leadership roles in the society, the Nigerian Girl Guides Association, Zone C Youth Camp, on Thursday, commenced leadership capacity-building camp in Lokoja, the Kogi state capital.
The training with the theme "Raising Dynamic Young Women through Capacity Building" is targeted at boosting their zeal for leadership.
The Kogi State NGGA Commissioner, Mrs Victoria Tafu, while declaring the camp open, at Faith Academy Lokoja, disclosed that the camp of the girls in the state is the first of its kind since the inception.
According to her, the camp which comprises of 16 states NGGA representatives will feature various activities ranging from teaching participants on how to become future leaders and equip them with various skills to be self-dependent.
She also emphasised that with the happenings around the world today, there is need to lay solid foundations and build leaders who will become solution providers.
Victoria further urged them to pay key attention to all the teachings and strive to be relevant in the society.
While thanking Mrs. Ayo Mohammed and the camp committee members for a job well done, she pleaded with well-meaning Nigerians on the need to support the activities of the association.
In her remarks, the Deputy Chief Commissioner, Zone C, Hajia Bola Aliyu lauded Kogi State for volunteering to host the camp for the Zone.
She encouraged the participants to take advantage of the camp and come out of their shells and be determined to add value to themselves and society at large.
During the panel section, the Director of Women from the Kogi Ministry of Women Affairs, Mrs Josephine Babatunde charged the participants never to look down on themselves and strive to be the best at anything they find themselves doing.
Similarly, the Acting Permanent Secretary from the Kogi Ministry of Youth and Sports, Mrs. Funmilayo Bello tasked the participants, like an athlete to never give up, urging them to have a goal, build skills around it, have a focus and work hard to achieve it.
Representatives from the religious leaders' and legal practitioners all encouraged the participants not to be hold back by any form excuses not to dream big and pursue their dreams.
The ceremony featured panel discussion which gave birth to questions and answers.