Kogi Polytechnic Gets 100% Accreditation Of All Courses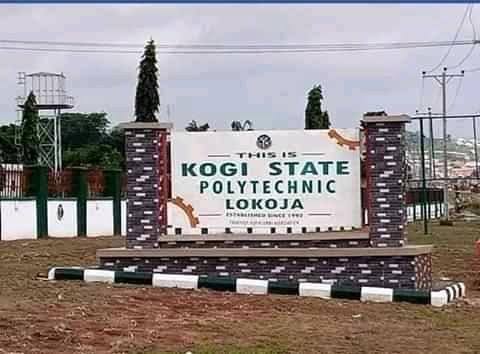 From Joseph Amedu, Lokoja
The Kogi State Polytechnic, Lokoja has received full accreditation of all her academic programmes by the National Board for Technical Education(NBTE).
The cheering news was disclosed when the Rector of the Polytechnic, Dr. Usman Salisu Ogbo officially presented the accreditation letters to the Commissioner for Education, Science and Technology, Hon Wemi Jones in his office yesterday.
Dr. Ogbo said the school was able to achieve the feat owing to the support and enabling environment created by Gov. Yahaya Bello.
He expressed confidence that the Kogi State Polytechnic has become an envy amongst others Polytechnics in the country.
The Rector said that aside the accreditation, the cream of Professionals and motivated management team of the institution facilitated the success story so far achieved.
Dr. Ogbo expressed happiness with the quality of graduates the institution is now producing.
Receiving the Rector, Hon. Wemi Jones, Kogi State Commissioner for Education, Science and Technology, described the full accreditation of courses as a mother of others feats attained since the inception of the institution.
He lauded the ongoing infrastructural development and quality education in the institution urging staff and students to reciprocate the gesture by exhibiting good behaviours that will ensure peaceful environment for teaching and learning.
The Commissioner praised the Rector of the institution for given the citadel of learning a facelift in academic standards and infrastructure, added that the institution which was known as a bastion of cultism and other negative social vices, has today become a positive reference under the leadership of Dr. Ogbo, with the enabling environment created by Gov. Yahaya Bello.