How ex-CBN Deputy Governor, Mailafia died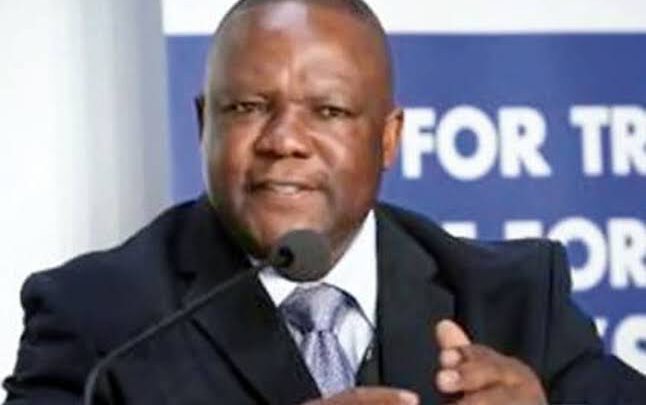 By Agbenu Oyale
A former Deputy Governor of Central Bank of Nigeria, Dr. Obadiah Mailafia is dead.
He died at the age of 64.
The family lawyer, Mr Yakubu Bawa, confirmed the news to Channels Television on Sunday morning.
He said Dr Mailafia died in the early hours of the day in Abuja.
Read Also: Angry Residents In Sokoto Community Set Ablaze Six Suspected Bandits
According to Mr Bawa, Dr. Mailafia's death followed a brief illness.
Apart from working with the apex bank, Dr Mailafia was a renowned Public Affairs Analyst and he was the presidential candidate of the African Democratic Congress in the 2019 presidential election.
He hails from Kaduna State.
Obadiah Mailafia was born on December 24, 1956, in Kaduna State's Sanga Local Government Area.
In 1978, he received a B.Sc. Honours Social Sciences degree from Ahmadu Bello University in Zaria, graduating first in his class (Politics, Economics, and Sociology). He also holds a master's degree from the same university.
He was awarded a French Government Scholarship and returned to France in 1985, earning a Certificate in French Language and Civilization from the University of Clermont-Ferrand.
Mailafia went on to Oriel College in the United Kingdom as a Foreign and Commonwealth Office Scholar, getting a DPhil in 1995 from the University of Oxford.
In 2018, he entered partisan politics in response to the escalating number of killings in Southern Kaduna.
Despite his defeat, he remained a vocal government critic and was in hot water with President Muhammadu Buhari's (retd.) regime when he claimed that a northern governor was a Boko Haram commander.
Mailafia, who was a columnist for The PUNCH and Vanguard Newspapers, died after midnight following a brief illness.
The Nigeria Police Force issued him repeated invitations, forcing him to retract his statement.
Mailafia claimed in a recent interview that the CBN's reluctance to supply foreign exchange to bureau de change operators may not have the desired effect because corrupt bankers would impede the process while the BDC operators would be protected by a "Jigawa cabal."
He also bemoaned Nigeria's "dollarized" economy, which he claimed was impeding economic growth.
Obadiah Mailafia was a Nigerian development economist, international polymath, central banker, statesman, and African Democratic Congress presidential candidate in the 2019 Nigerian election.
He was a former officer of the African Development Bank Group and the Central Bank of Nigeria's Deputy Governor.