NGO  Launches N50m Appeal Fund To Revive Ailing Community Secondary School, Ajaka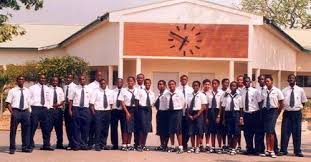 From  Audu Joe Lokoja
A Non Governmental Organization, Igalamela Friends Foundation in collaboration with Community Secondary school Ajaka in Igalamela /Odolu Local Government Area is to launch fifty million Naira appeal fund for resuscitation of ailing Community Secondary School, Ajaka on Saturday, the fifteenth of this month.
The launching which is being anchored by a former member representing Idah Federal Constituency in the House of Representatives, Rt Hon Ismail Inah Husseini, has the Kogi State Deputy Governor, Chief Edward Onoja as special guest of honour, with a former Director General of NARSDA, Professor Seidu Oga as Chairman of the occasion.
The member representing Idah Federal Constituency at the House of Representatives, Hon David Zachariah is the chief launcher, the Senator representing Kogi East, Alhaji Jibrin Isah Echocho is guest of honor, while Ambassador (Mrs) Regina Ocheni is the chairperson.
Other guests are Retired Air Vice Marshal Salifu Atawodi, Barrister Humphrey Abah, Engineer John Ibrahim, Barrister Dagana Ocheja, Doctor Abubakar Adama, Elder Ubolo Okpanachi as well as Barristers Ogwu James and Jibrin Okutepa.
Similarly, Professor Stephen Ocheni, Alhaji Murtala Yakubu, Anibe Achimugu and Engineer Aminu Abubakar are co-launchers, while the member representing Igalamela/Odolu Constituency in State of Assembly, Barrister Cosmas Atabor is the Vice Chairman of the occasion.
The Etemahi Igalamela, Chief Abel Etuh is the royal father of the day, with a former Commissioner in the state, Barrister Halima Kabiru Gaya as mother of the day.
The ceremony will take place this Saturday at the Community Secondary School Premises, Ajaka at ten o'clock in the morning, while invited guests are enjoined to be punctual to the event.