Nigeria: These Terrible Times and Lessons of Easter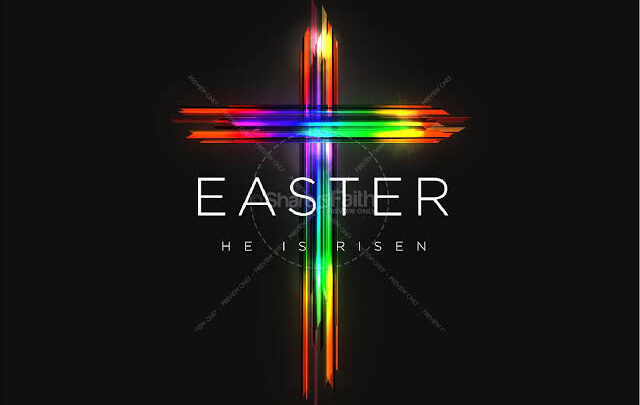 By Belusochukwu Enwere
This Easter, I want us all to think about the unconditional love that Jesus Christ, our Lord and Saviour, had for us to the extent that He gave His life for our salvation.
His resurrection by God. What a lesson for young people of Nigeria and of what sacrifice can this achieve and the benefits it can bring to mankind generally and individually!
This Easter, I call on all, whether Christian or Muslim, to emulate Christ and sacrifice something for your nation, for your families and for yourselves. The young people are the change agents, let us not ask ourselves who will change our nation for the better. You and I are the ones that will cause the desired change our nation needs. Change begins with you and I. Young people of Nigeria, look in the mirror and ask how we can change our nation for better.
As agents of change, the youth should be wise enough to know what is good and bad before the law and in the sight of God. Avoid being used by politicians for thuggery; reject being enlisted into the Army of bandits, kidnappers and Boko Haram. But accept to be enlisted into God's Army. From all what are going on in different parts of the country, it is obvious that Nigerians have declared war against themselves.
How did the weapons find themselves into private hands? Although the government has tried, the best option is to embark on a mission to mop up all the arms and weapon in circulation. While we oppose amnesty and rehabilitation of bandits and Boko Haram insurgents, we will be wrong thinking that they will turn a new leaf. That will be encouraging blackmail and putting the lives of the defenceless citizens before firing squad.
Let us emulate Christ and have a change of heart. Turn from evil ways to good. Let this Easter be the beginning of a positive change in our nation, Africa and the world at large. I join other well-meaning Christian faithful all over the world to thank God for giving us all the grace to witness this year's Easter celebration.
As we commemorate the death and resurrection of Jesus Christ, I enjoin us all to imbibe the spirit of love, sacrifice, forgiveness, perseverance and tolerance that the death and resurrection of Jesus Christ taught us.
ISHIELU KILLINGS And EFFIUM/EZZA EFFIUM CRISIS
•YOWICAN condemns and frowns seriously at the intra-communal war between Ezza-Effium and Effium clans in Ohaukwu Local Government of Ebonyi State and the killing of over 16 persons aged between 18 and 56 in Obeagu community in Ishielu LGA by suspected Fulani herdsmen. We demand justice for the victims in both crises. It is surprising that brothers in Ezza-Effium and Effium clans have declared war on themselves the end of which nobody can predict.
•We also condemn the assassination attempt on Benue State Governor, Samuel Ortom and a former Governor of the Central Bank of Nigeria, Prof. Charles Chukwuma Soludo in which three police orderlies were killed ahead of the governorship election in Anambra State scheduled for November 6. These are not acceptable to Nigerians. All these threats to life must stop, we must live together as one Nigeria.
I extend my sincere and heartfelt condolences to the Governor of Ebonyi State, Engr. Dave Umahi and the various families that lost their loved ones. during this heartless killing. Same for Soludo and for Governor Ortom, we are with you in prayers.
Happy Easter to you all
* Enwere is Chairman, Christian Association of Nigeria Youth Wing (YOWICAN)