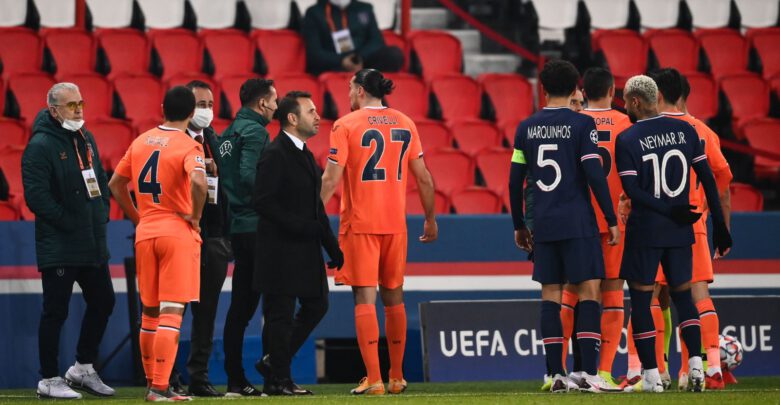 Turkish football club Başakşehir's Champions League match with Paris Saint-Germain on Tuesday was suspended after the Istanbul club's players walked off the pitch over an alleged racist attack by one of the referees.
The row erupted after Başakşehir assistant coach Pierre Webo, the former Cameroon international, was shown a red card during a fierce row on the touchline with staff from the Turkish club to accusing the Romanian fourth official of using a racist term.
Başakşehir substitute Demba Ba demanded that the fourth official — Sebastian Coltescu of Romania — explain himself, while PSG players Neymar and Kylian Mbappe also demanded an explanation. Başakşehir coach Okan Buruk said "you are racist" to Coltescu.
The scored was 0-0 when the incident took place about 15 minutes into the match.