ABSU killings: Ikpeazu reads riot act to cultists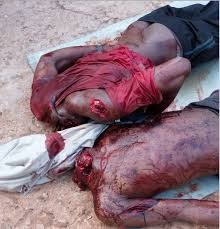 The Abia State Governor, Dr. Okezie Ikpeazu, has condemned the weekend cult violence in the Abia State University, Uturu, which led to the beheading of two students.
The Governor said the gory picture of the two lifeless bodies with their heads severed has been a source of agony and mental torture to all well-meaning people who have respect for the value of life.
In a statement issued by his Chief Press Secretary, Mr. Godwin Adindu, the Governor described the incident as a show of savagery which should not be identified with students who are going through a process of training in character and learning.
He lamented that such trend of violence was capable of tarnishing the growing reputation of the institution as a topmost centre of academic excellence in Nigeria as attested by the performance of the students in the Nigerian Law School and in other national competitions and awards.
The Governor warned that such dastardly acts perpetrated by students in the name of cult rivalry can no more be condoned in the tertiary institutions in the state, stressing that Abians are peace-loving people who have respect for the value of life.
He re-emphasized that cultism is an illegal practice which is outlawed in the country and warned all such groups to stay clear of the schools in Abia as their activities now constitute a throwback to the gains humanity has made over the years in the march and progress of civilization.
He also charged the parents and guardians to re-educate their wards on the dangers of enlisting into dangerous groups and indulging in violent acts which lead them only to self-destruction.
The Governor further appealed to the ABSU university community to remain calm and law abiding, while the security agencies have been mandated to take full control of the situation and bring the culprits to book.