Gov Amaechi present N485bn 2014 budget to lawmakers in Govt House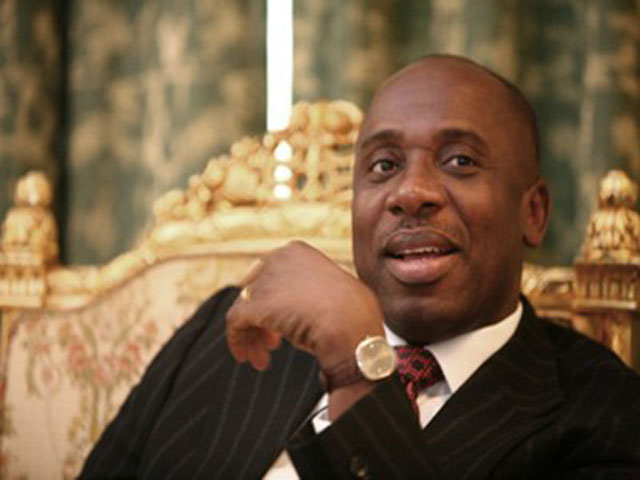 Every day a new story comes out from Rivers State, as the Governor, Chibuike Rotimi Amaechi, on Monday presented an Appropriation Bill of N485.524 Billion for the 2014 fiscal year to the members of the State House of Assembly loyal to him at Government House, Port Harcourt.
The House of Assembly, which had 23 of its 31 members present at the presentation, passed the budget into law after few hours of minor deliberation on Bill.
Presenting the budget during the maiden sitting of the House at a temporary chambers in Government House on Tuesday, Governor Amaechi said that N368.43 billion of the budget estimate, representing 75.88 per cent would be devoted to capital expenditure, while N117.09 billion, representing 24.12 per cent of the budget is for recurrent expenditure.
Given a a breakdown of the budget, Amaechi said the state expects to get N241.243billion from the federation account, N92.420billion from Internally Generated Revenue, IGR, N33.5billion from sales of assets, N100 billion from proposed loans, N6.983billion and N0.660 billion from the World Bank credit and EU grant respectively.
He said: "Rt. Honourable Speaker, with due consultations with relevant stakeholders within and outside the public service, we are proposing an aggregate Budget of N485.524 billion for the year 2014.
"This is N4.797 billion (0.98 per cent) lower than the 2013 budget of N490.320 billion. The focus of the budget will be on completing ongoing projects in Health, Education, Roads, Transport, power, Water and Agriculture and other critical infrastructure.
"Capital and Recurrent provisions are N247.573billion and N237.950billion respectively. Our Capital to Recurrent ratio is 76:24 for the financial year 2014 as against 70:30 achieved as at September, in this outgoing year.
"The Proposed 2014 Budget of N485.524 billion will be funded by: FAAC Allocation of N241.243billion; IGR of N92.420billion; Prior year balance of N10.717billion; proposed loans N100billion; credit from World Bank- N6.983billion, EU grant of N0.660 billion and sale of assets of N33.5billion
"A total sum of N117.09 billion has been earmarked for the recurrent expenditure of government in the 2014 against N177.924 billion for 2013. By this proposal, recurrent expenditure is 24.12 percent of the total budget.