LESSONS FROM CHINA'S METEORIC RISE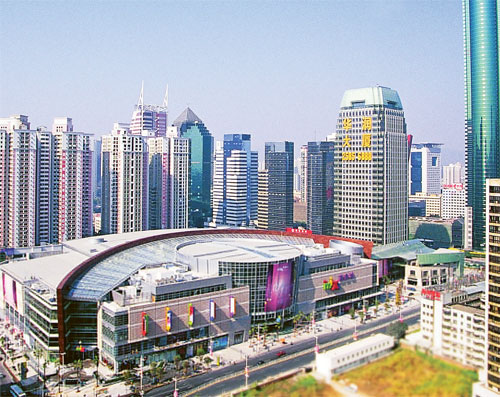 …By Prosper Nsofor, Enugu…
There's never a royal road to success. The dynamic progress in China that Rev. Chris Okotie highlighted in his column in the National Mirror of Thursday, October 17, 2013 in the article titled, Lesson from Pakistan and China, was not attained on a platter of gold as he clearly explained. Such change come through sound planning and sustained commitment. They are usually borne out of a strong desire to break new grounds and create new paradigms.
Citizens of that nation made great personal sacrifices; every single Chinese, beginning with their leaders who led the change that has put the Asian nation on the top league of the world's economies today, contributed their quotas. From being a peasant country torn apart by gangs in a free reign of exploitation, China has evolved into a dynamic, well ordered, fast developing society in just 64 years of Communist rule.
The 21st century is the Pacific century, and China, the No. 2 industrial power in the world behind the United States, is this century's new rising star, as evidenced by the projection that by 2025, it would overtake America as the No. 1 industrial nation. This will be made possible by the grand strategic vision of China's leaders, especially the reformist Deng Xiao Ping, who championed the policy of "opening up" 35 years ago.
Let me quote Dr. Liu Xianfa, the Chinese Consul-General whose speech was quoted by Rev. Okotie in his National Mirror column. Xianfa's speech was made in Lagos to mark the 64th anniversary of the People's Republic of China: "Through adhering to opening-up policy for more than 30 years, China has not only achieved the development miracle of herself, but also made great contributions to the development and stability of the world economy. According to the IMF, China has contributed one fourth of the world economic growth since the financial crisis began
"In the next five years, China's imports will reach $10tn, China's overseas investment will be five hundred billion USD, and more than 400 million Chinese tourists will visit cities and beautiful places all over the world, creating more opportunities of trade, investment and development for other countries and their people."
"During the great journey to realize the "Chinese Dream", China will continue to promote common development and prosperity of all countries, expand mutually beneficial cooperation, engage in the world fair and cope with global challenges more actively, to make bigger contributions to a greater dream, that is, the dream of peace and development for all the people in the world."
Nigerians must dream. But we cannot make progress if we fail to plan. China achieved its present lofty height because it has leaders who could dream of a greater nation ahead even in the face of darkness. Nothing concrete is ever achieved without first dreaming about it; but the youths in Nigeria are leaderless, which is why they have no direction. Again, let us read the lamentation of Rev. Okotie in that excellent piece.
He painted an ugly picture of youths without direction; without dreams except to revel in criminality and unworthy causes, which invariably push society into the abyss. He made vivid comparisons with Pakistan and China, where young people are taking responsibility, even for things meant for adults. Again, let us imagine the contribution of a female teenager to nation-building, against a backdrop of terrorism, intimidation and blackmail.
"The second lesson from Pakistan came from a young girl, Malala Yousafzai, who was shot in the neck by Taliban forces because of her campaign to get girls into school in the country where the Islamists openly resist such development. After a lifesaving surgery in England, Malala has continued her campaign in the face of a clear and present danger to her life. The exemplary conduct of this brave teenager has led to her consideration in some influential circles for nomination for the Nobel Peace prize someday. Our renal youths have a lot to learn from this girl whose courage and commitment to so noble a cause is winning the admiration of the world."
"One expected our youths to have come out and protested attempts to legalise child marriage by the National Assembly in the heat of that debate. For the fourth month now, university students have been at home because of the strike by the Academic Staff Union of Universities (ASUU). Little has been heard from students and youth groups over this protracted strike which is now deadlocked because government and the striking lectures refused to shift ground."
"It is worrisome that our youths, who are supposed to be the leaders of tomorrow, contribute little to national discourse. They seem to be preoccupied with Reality Television Shows; various forms of organized crime: kidnapping, cyber fraud, rape and violence. Sometimes, one begins to wonder how prepared our youths are for the challenges of leadership. At a time when they should be actively participating in the quest for the repositioning of the country, most youths are more interested in working as thugs for politicians of fortune who are seeking public office by hook or crook."
Our youths must change their ways if they want to change the country. No change ever occurs of its own volition, people make it happen. If you look critically at all the structures of the world's revolutions, youths are usually at the vanguard of such change. It is on this basis that Rev. Okotie's lament should be viewed. Even now, the failure of governance we are experiencing today is partially a result of youth inertia and lack of understanding of their roles.
The Arabs youths who struck at their corrupt leaders in the spring uprising that started two years ago and continuing, proved that all it takes for irresponsible leaders to survive in power is for the youths to do nothing. Now, the message has gone far and wide that a new wind is blowing across the world, bringing a great change in its wake. But the question is: how ready are Nigerian youths for the inevitable change that is to come? With the 2015 general elections just 15 months away, we hope that rather than being used to return the governing cabal to power, youths will be the ones to engender the change we all hope for.