On 60 million pregnant Nigerian teenagers by 2015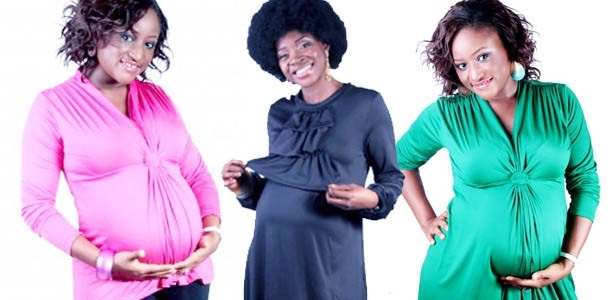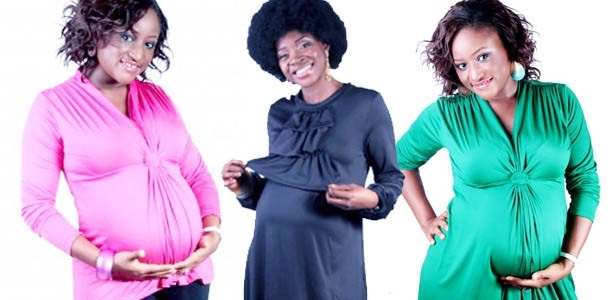 By Auntie Richie (08111813016…SMS only)
It is an unusual day in Lagos today, particularly for a Lagos spinster. It is not the after-effect of a night hang-out. Not the numerous calls that a typical Lagos babe receives from emotionally starved Lagos men who are looking for cheap company and would easily jump ship and abandon the babe when they satisfy their desires.
No! It is rather the worrisome news filtering out from the National Population Commission (NPC).According to the NPC, the occurrence of teenage pregnancy in the country might increase to over 60 million by the year 2015.
Federal Commissioner of the NPC in Kogi State, Mohammed Akubo Aikoye, disclosed this while speaking at the 2013 World Population Day in Lokoja. Aikoye who put the ages between 15 and 19 said the going by the Nigeria Demographic and Health Survey (NDHS), adolescent fertility in Nigeria in 2008, topped other African countries with 121 live births per 1,000 births, stressing that this is relatively high when compared with other African countries that have considerably reduced adolescent fertility rates.
He said the increasing rate of teenage pregnancy in the country can be appreciated against the background that about one third of Nigeria population, that is 44.5 million young peoplebetween the ages of 10-24 got pregnant in 2006. He expressed fear that unless government does something very drastic, the situation could get out of hand.
This is coming against the background of the daily news reports that we receive of how many maternity homes have been turned into slave caps where our young girls are meant to get pregnant by inducement and force and their babies are taken away from them while they are settled with just a pittance.
We are really in a tight situation. While not sounding pessimistic, I think it would be a very hard thing to stop. One, poverty is at the root of this disgraceful phenomenon. I know what I am saying. Government is doing nothing to provide jobs for young school leavers. What do you expect a young girl a fresh graduate, who is without job and no means of sustenance? The parents have laboured to see her through the varsity. And now she is without any job. The young men who should also be gainfully employed and then settle down as married and responsible men are not. We, both the spinsters and bachelors are left to roam the streets. And when emotions stray, they result in unwanted pregnancies.
Besides, when these teenagers realize that they can get N200, 000 just by carrying a pregnancy that they do not need, what do you expect them to do? Ask any spinster what it takes to go without money for a week and nobody is providing for your needs: You need to make your hair, you need to put food on your table; you need to pay your school fess and buy some books; you need to recharge your phone on daily basis and keep in touch with those who promise you heaven and earth that they will supply you with your needs but they renege everyday; you have your siblings to take care of and suddenly you realize that no help is coming from anywhere. You realize that you can even make half a million naira in a year just by putting your self through the pain of carrying a pregnancy for nine months. This is a temptation that anybody can fall for.
I am not justifying evil here in anyway, but that is the reality of the situation. And then to our Shylock Nigerians who are out to ruin the lives of these young girls by using them as assets to be dispensed with and enriching their pockets. In this process, some of them go through unsafe abortion, pregnancy complications, poor ante-natal care, weak pelvic bones, high fertility rate, curtailment of education attainment and unstable marital life.
These are the prices that most teenage girls and spinsters are paying everyday. The fact is that these young people including adolescents constitute a significant proportion of Nigeria's population. So you see the danger we are in. We are breeding a population of bastards as well as putting the entire race in jeopardy. Our supposed future leaders are being turned into a depleted force.
The telecommunications companies and other multi-national concerns are not helping matters either. All they do is to target the youths and promote unwholesome immorality andsexuality. They are partly responsible for this decay. Those who they see as role models are mostly those in the entertainment industry whose lifestyles are questionable.
Our institutions have failed us. Our governments have failed us. Our parents are no exemption. Our churches are the worst for it. The mosques have a hand in this. Corporate organizations and multinationals that are milking this country dry everyday have a hand in this. They are guilty. Above all, the Nigerian men are guilty. This was not what God had in mind when he said we should go into the word and multiply. It was not to go and breed bastards.
This week is a particularly bad week for a Lagos Spinster like me. My heart is bleeding for all these young girls and teenagers that heartless men and uncaring government have ruined their future. I am really sad.
Please Have Your Say!