Court orders NECO to reinstate dismissed staff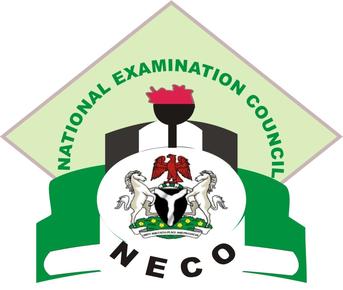 The National Industrial Court has ordered the National Examinations Council (NECO) to reinstate Malam Ibrahim Musa, a dismissed member of staff.
The claimant was reinstated to the position or rank he should have been at the time of the judgement, as ordered by the court.
In his decision, Justice Olufunke Anuwe declared that the claimant's employment termination without due process was unlawful, illegal, unconstitutional, null and void, and of no legal effect.
Furthermore, the court ordered the defendant to pay the claimant all arrears of salary, allowances, benefits, and other entitlements from November 5, 2021, when his employment was terminated, to the present.
The defendant was also awarded N1 million in general damages by the court.
Anuwe also demanded payment of N200,000 as the cost of action, all to be paid within 30 days.
In reaching its decision, the court determined that the claimant's employment was terminated in violation of NECO Staff Regulation provisions and the claimant's right to a fair hearing.
According to the facts, the claimant stated that NECO sent him a query on August 13, 2021, to which he responded on August 14, 2021.
He also stated that he received another query dated September 15, 2021, alleging that he was found guilty of misconduct in violation of Public Service Rule 030102.
Furthermore, he claimed that the defendant never established any Staff Disciplinary Committee or Administrative Panel to investigate the questions or allegations for which his employment was terminated.
Musa also stated that he never appeared before any Disciplinary/Administrative Panel before any decision was made against him.
Through its counsel, the defendant J.G Taidi, argued in defence that the claimant's employment was terminated in accordance with the PSR rules.
As a result, counsel urged the court to dismiss the case entirely.
Daniel Omakor, the claimant's counsel, argued in opposition that none of the two queries served on his client were related to the allegation of absconding from office, for which his employment was terminated.
He stated that the questions concerned misconduct and urged the court to grant the requested reliefs.
After considering both counsel's submissions, the court concluded that the claimant's employment cannot be terminated unless he strictly adheres to the terms and conditions of his employment.
The court also ruled that the claimant was not served with any query in which an allegation of "abscondment from office" or a violation of PSR Rules 030301 and 030401 was made against him prior to his termination of employment.
Meanwhile, the judge ruled that the Management Committee failed to investigate Musa's alleged abscondment from office.
According to the court, the claimant was never questioned about the allegation for which his employment was terminated, and as a result, he never had the opportunity to respond to the allegation.
NAN