Southern Kaduna attacks plot to disenfranchise residents – PDP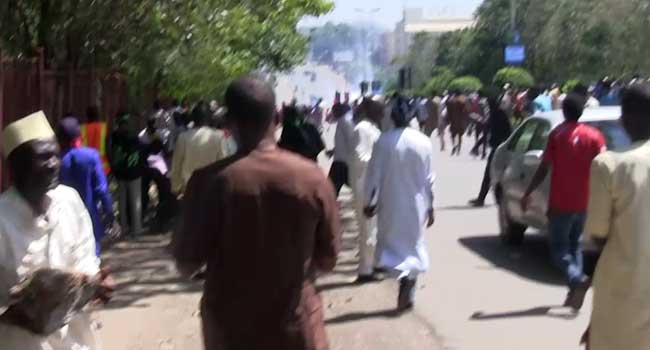 The Peoples Democratic Party in Kaduna has raised concern over resurgent attacks in Southern Kaduna just before Saturday's gubernatorial and state assembly polls.
Felix Hyat, PDP chairman in Kaduna, made the observation in a statement on Thursday in Kaduna.
"The PDP in Kaduna state is worried that the attackers may be playing out a script designed to scare, displace, and ultimately suppress the votes of the people of Southern Kaduna. The pattern, nature, and timing of the attacks, especially after a period of relative peace in the area, is quite suspicious," the statement said.
It stated that the party condemned the attacks and urged security agencies to be more proactive and decisive in the face of the threat to the survival of the people and democracy in Kaduna.
"We also call on the people to remain calm and also be vigilant by promptly reporting any and all suspicious movements in their areas to the appropriate authorities. We appeal to everyone not to give in to the antics of those behind the attacks by taking the laws into their own hands," the PDP statement added.
It said nobody should create a reason for the outbreak of violence in the area or the imposition of punitive security measures that will lead to the postponement, cancellation or manipulation of the elections in the zone.
The PDP chairman urged the Independent National Electoral Commission (INEC) not to be disturbed by the growing insecurity in Southern Kaduna.
"We want to say that the people of the zone are unshaken in their resolve to be peaceful and participate in the next round of elections on March 18, 2023, no matter the level of provocation," the party stressed.
(NAN)