Kuje Prisons: How Abba Kyari, Gov. Nyame, Farouk Lawal, refused to escape after being freed by gunmen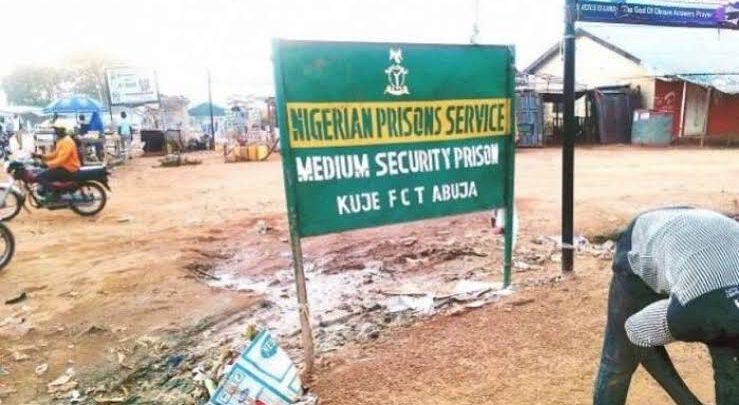 By Ihechi Enyinnaya
An eye witness and an inmate at Kuje Prisons Abuja has narrated how
former Governor Jolly Nyame of Taraba state, Farouk lawal, Abba Kyari and 4 of his officers, a Rpretired AVM and 107 other inmates refused to escape from Kuje Prisons after being set free by gunmen.
Here is the account of the witness named Abubakar Musa who is one of those who refused to escape.
For over two hours and 45 minutes more than 300 terrorist took over the Kuje prison in Abuja with GPMGs, Bombs, RPGs, Many Rifles etc etc, It's GOD that Saved us.
*Over 1200 Prisoners and over 150 terrorist escaped successfully.*
*The Total Population of the Kuje Prison inmates is about 1,476 and only 111 of the inmates refused to escape and decided to remain in the prison* as 90 percent of the inmates escaped.
*Those that decided not to escape include former Governor Jolly Nyame of Taraba state, Farouk lawal, Abba Kyari and 4 of his officers, Retired AVM and also 107 other inmates who's jail term is less than 3 months remaining and some who are innocent of the allegations on them.*
"With few other good Senior Citizens, all remaining over 1300 inmates have escaped together with the terrorist that came to rescue them, only 111 that refused to escape are remaining on ground.
"Any other press release that tells you there are more than 111 inmates in Kuje prison today is completely false. All persons that volunteered to remain behind were counted by 2am today and the total is 111 persons.
"Expect the usual false press releases this morning from the security agencies trying to depend themselves and mislead Nigerians and the President. Don't believe any of the security agencies that will start misleading the public with false press release that it was "attempted jail break of Kuje prison, Terrorist were repelled, Prisoners were re-arrested'.
"The National assembly or the Presidency should send strong delegation to come and count the people remaining in Kuje prison now which is less than 10% as over 90% of the prisoners have escaped,
*The security architecture of Nigeria needs a Major overhaul. How can over 300 Terrorist plan big operation like this and successfully attack a Prison facility inside Abuja federal capital territory and escape with over 1300 rescued Prisoners without security agencies getting intelligence before the attack or even preventing the attack when it came.*
"This Operations was successfully executed by over 300 terrorist shouting Allahu Akbar, and it lasted for 2hrs and 45 minutes and the reinforcement of men and equipments came more than 1 hour after the Terrorist have gone, that is about 4 hours after the operation was started.
"Nigeria is in big trouble, there is no prison or no place that is safe again with such numbers of terrorist with heavy weapons attacking every where they want.
"Terrible situation, All Armed officers both Prison officers and soldiers escaped when the terrorist arrived and reinforcement came 4 hours later, that is over an hour after the terrorist have finished their operations and left with over 1300 rescued Terrorist prisoners and other criminals.