Kogi Govt. Promises to Encourage Talented Athletes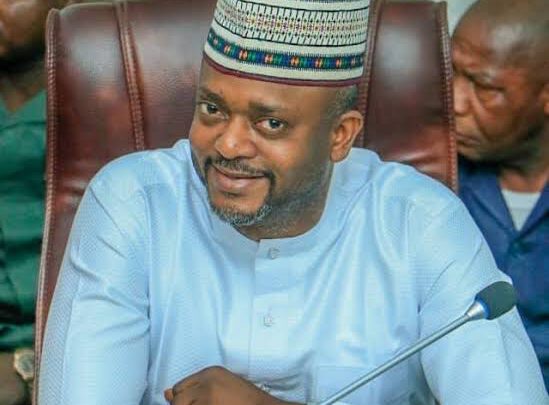 From Joseph Amedu, Lokoja
The Deputy Governor of Kogi State, Chief Edward David Onoja has reiterated the state government's commitment in harnessing and encouraging talented athletes in the state with the provision of needed motivation and infrastructure
Chief Onoja made the promise when he received the newly appointed Head Coach of Kogi United, Folabi Ojekunle in his office in Lokoja yesterday.
Onoja who affirmed that the state is blessed with abundant human resources in sports said that, if well nurtured can make the state and country proud.
The Deputy Governor said the club has appointed the right person in Folabi Ojekunle who will take Kogi United to needed position among football clubs in Nigeria just as he promised to continue to synergize with relevant body and individuals in sport sector to ensure that all necessary things are put in place inline with the standard of his Principal and Leader, Governor Yahaya Adoza Bello.
Coach Folabi Ojekunle while thanking the Deputy Governor for his warm reception and his continued support appealed for more attention to both Kogi United and Confluence Queens especially in the area of welfare and general management of the club.
In their remarks, the State Commissioner for Youth and Sports, Idris Musa and the Chairman of Kogi United and Confluence Queens, Mallam Abdullahi Issa 'Dolly' Eulogizes the State Governor and his Deputy for their support to sports just as they solicit more especially as regards sports infrastructure in the state.