Lawmaker Promises More Democracy Dividends For Constituents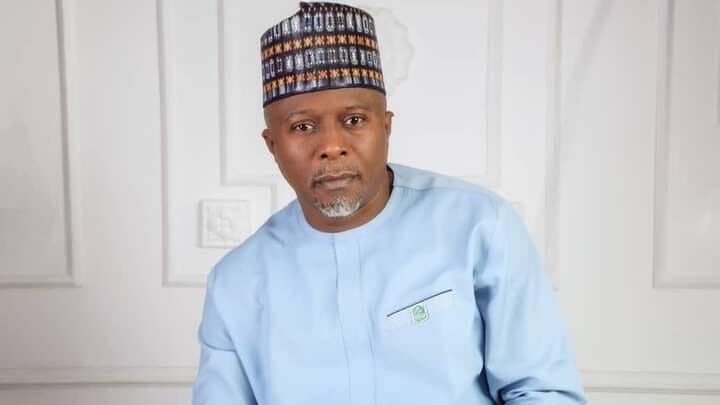 From Joseph Amedu, Lokoja
A member of House of Representatives, Hon. Shaba Ibrahim, representing Lokoja/Kogi Federal Constituency has promised to ensure the provision of more democracy dividends to his constituents.
He implored his constituents to be patient and remain steadfast as they will enjoy more dividends of democracy from him.
Ibrahim, who represents his people on the platform of the People's Democratic Party, PDP, made the appeal while giving account of his stewardship at a press conference held in Lokoja over the weekend.
Making a self assessment at the occasion, the lawmaker noted that within two years at the National Assemby, he had met his constituents' expectations through execution of significant programmes.
During the period, according to him, he had given out 150 GCE forms to deserving students, supported 400 people with monthly stipends, assisted the youths with employment opportunities in various Federal Government agencies and given scholarship award to students of taitairy institutions, among other things.
Others highlighted by the lawmaker includes provision of multi million naira herbicides to farmers across all the 21 wards, N10,000 scholarship to over 500 students studying in various institutions of high learning in the country from Lokoja/Kogi Federal Constituency.
Hon. Ibrahim who is the Sodangi of Lokoja Chiefdom added that he also embarked on construction of clinics and rehabilitation of rural roads to ease movement of constituents.
"I promised to initiate programmes to alleviate poverty through youths empowerment, job opportunities for women and graduates and acquisition of fishing nets for fishermen, among other things.
" My motive for this is because of the economic situation in the country, where an average man cannot afford the normal three square meals," the lawmaker said, noting that the best way to move the society forward is by teaching the people how to fish instead of giving them fish.
Hon. Ibrahim While thanking the people of Lokoja/Kogi Federal Constituency for giving him the mandate to represent them, promised to continually strive to attract dividends of democracy to his constituency in particular and the state through robust and effective representation.
In attendance during the press briefing, were traditional rulers from the zone, Market women, youth groups, men organizations, including the physically-challenged.