Two Gays Caught Having Sex Inside Car in the Middle of the Road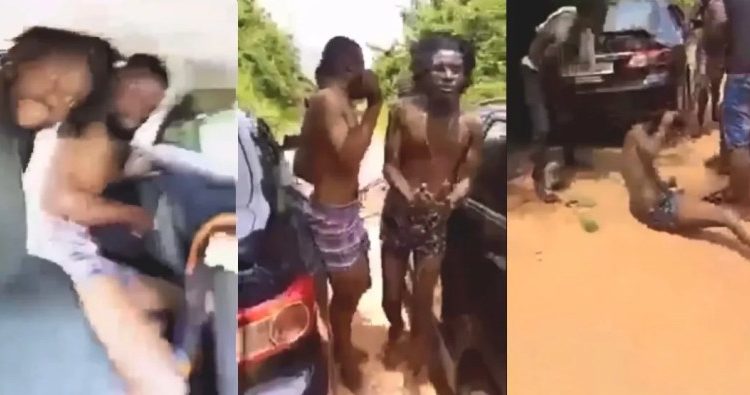 By Agency Reports
Two Ghanaian gays have been caught having sex (Trumu Trumu) in a car in the middle of a road.
In the video sighted by African Editors, the two men were recorded while having same-sex conjugation in their car.
The woman who captured the two men practising same-sex abomination right in the middle of the road was heard exclaiming in dismay when she saw them engaged in the shameful and unthinkable act right at the middle of the road.
The woman and the people around confronted them during which they were subjected to some beatings.
The two men who were in their boxer shorts denied engaging in the act but were at the same time begging for forgiveness.
A man who was with the woman who captured the incident was seen beating them up.