1 killed, Popular Pharmaceutical Boss kidnapped  in Kogi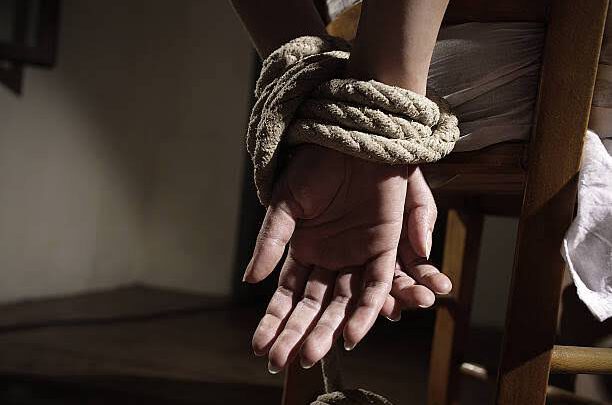 From  Audu Joe, Lokoja
Suspected kidnappers  yesterday stormed  Okene in the Central Senatorial District of Kogi killing one  person and abducted the managing director of Azeco Pharmacy during the attack.
Investigation by our Correspondent in Okene revealed that suspected Kidnappers, numbering about 10 at about 3p.m,stormed the Pharmacy located in the heart of Okene and abducted its Managing Director, simply known as Azeez to unknown destination, with ease and unchallenged.
Sources said that though the suspects besieged the area, killing one person who wanted to instruct them, their vehicle suddenly broke down but undaunted as they abandoned it and took their victim on foot, in broad day light and shooting sporadically to scare helpless on lookers some of whom ran for cover.
Sources added that the suspects made Azeez to trek some kilometres from the area of capture all through the township until they reached outskirt of Okene,where they secured another vehicle, clamped on their victim and zoomed off to unknown destination.
The mother in law to the victim, who opted for veiling of identity in an interview with Our Correspondent on Wednesday, said though the family had been eager to hear from the suspects, "we have not heard any information from them since they took away my son in law."
She begged the suspects to communicate with the family, with a view to tabling their demand for possible settlement, to ensure the release of Azeez.
Some members of the public who spoke with Our Reporter  described Azeez as a compassionate human being who sell drugs to customers at much cheaper rate, thereby helping the sick to have access to drugs with relative ease.
They urged the suspects to release Azeez,at least on account of his good deeds to the sick and common man in Okene and its environs.
When contacted at about 8.20 a.m on Wednesday, the Police Public Relations Officer (PPRO) for the Police Command in the state, DSP William Aya, promised to contact the Divisional Police Officer (DPO) for Okene Local Governnent Area and reach out to Our Correspondent.
At another call from Our Reporter (8 45 a m), Aya said that all his efforts to get the DPO for his comment on the issue proved abortive but promised trying the officer and get back later as soon as he get the office speak on the issue.
Though Aya could not get back to Our Correspondent at the time of this report at about 9.20 a.m.