Ladipo market shut down over killing of trader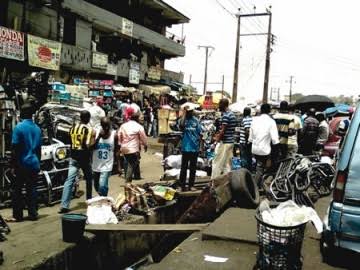 By Our Reporter
The Association of Motor Spare Parts Dealers in Ladipo market has shut down the market over an alleged killing of traders by air force personnel on Tuesday.
Men of the Nigerian Air Force on Tuesday allegedly stormed the spare part market and shot at traders following an argument over a motor spare part purchased by a soldier.
Addressing the press on Wednesday, Jude Nwako, the president of spare part dealers in the market, said the incident was an unfortunate one because some traders lost their lives.
Meanwhile, only one death was confirmed by the market leaders, while three persons are said to be at the Lagos State University Teaching Hospital (LASUTH), receiving treatment for the gunshot injuries sustained.
"It is quite unfortunate that soldiers will come into the market and start shooting directly at traders like they are animals.
"It is getting out of hands, soldiers taking laws into their hands and we are here talking about Kickstarter worth of how much? N3,500. Somebody is dead which we don't know how many have died, so many are still in the hospital," Mr Nwako said.
The market leader said they met with army officials after the incident on Tuesday but the "intimidation in their office was so much." He added that they are taking the matter to the highest authority.
"We decided to shut down the market to show the world, to show Nigerians what happened in Ladipo and solidarise with the person that died," he said.
Mr Nwako said he could not make a statement on how long the market will be shut.