Itsekiri group suspends 14-day ultimatum to FG over NDDC Board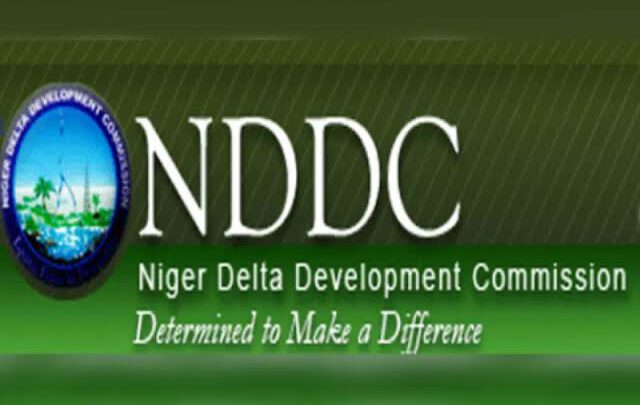 By Oluwayemi Davidson, Warri
The Itsekiri Liberation Group, an umbrella Itsekiri sociopolitical organisation says it has suspended the 14-day ultimatum issued the Federal Government to constitute a substantive board for the Niger Delta Development Commission (NDDC).
The group however maintained that "notwithstanding  the suspension of the ultimatum, the leadership are still standing on their  demands". 
The Itsekiri Liberation Group announced this in a statement jointly signed by its chairman and secretary, Messrs Mone Oris and Ajofotan Omagbemi respectively, copies of which were made available to journalists in Warri on Tuesday.
According to the statement, the group arrived at the decision after wide consultation with the Regent of Warri kingdom, the leadership of INYC and General Smart Omola a.k.a (Gentle Lion).
The statement said, "After receiving information from our respective leaders on the  consultative visit/meeting by the Minister of Niger Delta affairs Senator Godswill Akpabio, and  the outcome of the meeting with our royal father the Olu-designate,  we are left with no option than to suspend the 14 days ultimatum that was issued by the Itsekiri Liberation Group to the FG on the 29 May , 2021 to constitute a substantive board of the NDDC".
The group objected to the idea of running NDDC by either interim Management or sole administrator and strongly advised that this practice should never be repeated again. 
It said, "Although Itsekiris are peace loving people, we shall not condole illegality in NDDC henceforth, we still stand  by our demand for the constitution of the Board immediately and that Itsekiri man become the MD or the chairman of the board".
The group reiterated their demands as comprising "that the NDDC board should be constituted almost immediately by the Minister of Niger Delta affairs; that an Itsekiri man should be made the Managing Director or Chairman of the board that is to be constituted; that all on going projects in Itsekiri area be adequately funded for speedy completion and new projects awarded in Itsekiri areas because we produce the highest quantum of oil and gas in Delta and Edo state; and that Itsekiri should be accommodated in the recently employed staff of the commission and skill acquisition and other empowerment programs of the commission".
It also called on various contractors handling the NDDC project in Warri kingdom to stop embarking on substandard job saying "Government can not put in so much money on project in our areas and yet this project are not up to standard.