Nigeria Launches Her Own Social Media Platform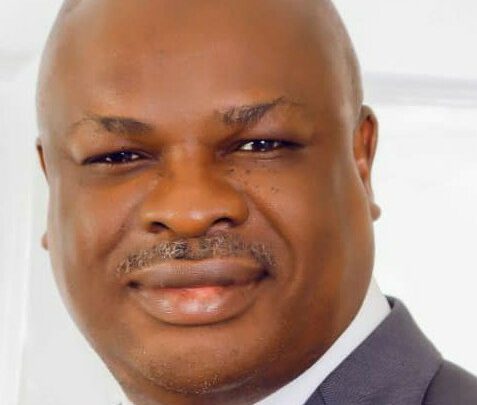 By Our Reporter
In the wake of last week's suspension of the country's president by social media micro blogger, Twitter and the counter-ban of Twitter by the Nigerian government, a team of pollsters have launched an indigenous sociopolitical media application Pollbook® at https://pollbook.net aimed at providing an alternative communication platform for Nigerians to continue ongoing political discourse online at these trying times in our nation's history when dialogue is much needed.
Pollbook, a social media platform dedicated to polling and politics is the brainchild of Polling Systems Ltd which develops smart technologies for online polls and surveys. Users of Pollbook can sign up and create an account within 5 minutes, post a poll and generate a discussion on any topic of their interest. Users can easily like, follow, comment and vote on each other's polls and posts.
Pollbook Administrators set the rules of engagement, screen posts and polls, and regulate conduct on the platform to maintain the highest standards of civility and decorum online.
In line with its niche focus, Pollbook has additional features that replicate INEC's delimitation criteria and key physical political activities online including but not limited to:
The Polling Engine where every kind of election or poll can be created, simulated and managed online
The Closed User Groups where members can create a group and manage their private communication, elections and polls, and mobilise, campaign for and donate to their favourite causes and candidates
Campaign Page for candidates in an election to present their manifestos and engage their constituents in robust discourse
User's Wallet: a secure cash store for users to receive donations and buy paid services and products on the platform
Campaign Donations for users to support their favourite candidates and causes
Pollbook is Nigeria's very own social media platform developed by Nigerian youths for Nigerians but with sights on global application. It is positioned to compete with social media giants such as Facebook, Instagram and Twitter but has deliberately chosen the niche of political discourse to shut out other noise on social media and focus on the more important business of politics and governance. It is a deliberate attempt to make politics and political discourse interesting to Nigeria's teeming youths who currently spend a lot of time on social media. Hopefully, the obvious benefits of online polling for public opinion will offer users a voice and generate interest in actual political activities and party politics thereby attracting Nigerian youths into participation in political contest and voting on election day.
The Executive Chairman of Polling Systems Ltd, Engr. Mfon Eyoma – a keen psephologist – says Pollbook is the company's contribution to the efforts of all good citizens who are creating platforms for much needed political dialogue and he encourages President Muhammadu Buhari and indeed all political actors in the country to continue to engage and communicate with Nigerians on social media.