Bandits kill 88 civilians in Kebbi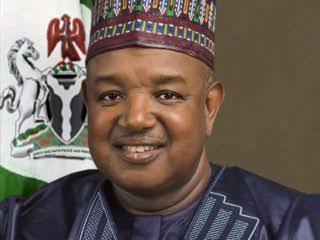 No fewer than 88 persons were killed by armed bandits while an unspecified number of cows were rustled across several villages in Kebbi, Peoples Gazette has learnt. 
The incident occurred Thursday afternoon at Danko-Wasagu Local Government Area (LGA) of the state.
The police command spokesman, Nafi'u Abubakar, confirmed the development to The Gazette Saturday afternoon by phone.
Mr Abubakar said the armed thieves' purpose was to rustle many cows from their victims.
"The bandits invaded about seven villages during the attack on Thursday at about 3:00 p.m. and started shooting innocent and armless civilians sporadically. Their intention was to rustle many cows.
"When we were alerted about the attack, the commissioner of police swiftly deployed operatives of mobile police unit to the LGA.
"The attack, unfortunately led to the deaths of 88 civilians including men and women while the police were able to rescue some rustled cows," Mr Abubakar said.
"The bandits had to abandon some cows on sighting policemen." he added.
However, the police further disclosed that no resident was kidnapped during the deadly attack.
When probed further on how the brigands infiltrated seven communities, killed 88 persons and rustled cows with little or no resistance from the security operatives, Mr Abubakar said the police are on a prompt action.
"The commissioner of police has stationed mobile police operatives in the affected areas and investigation is still ongoing. The local government area shares border with Niger state and we are suspecting that the bandits that carried out this attack crossed into Kebbi from Niger,"
This attack occurs less than a month after the state governor Atiku Bagudu said there are plans underway to end banditry in Kebbi.
Mr Bagudu said the state and the federal government were working together to tackle banditry and other crimes across the state.
Bandits had attacked Danko-Wasagu LGA in April and reportedly killed nine police officers including (DPO) and two other security operatives.