Tazan Foundation, NIMSA Donates Health Kits to Okene LG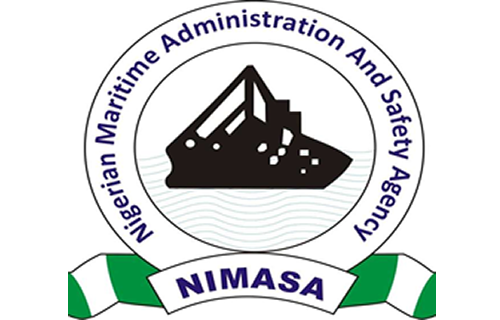 From Audu Joe, Lokoja
Tazan Foundation in partnership with the Nigerian Medical Students' Association (NIMSA) has donated free health test kits to the Primary Health Care Centre in Okene, Kogi State.
The gesture is part of the Foundation's Corporate Social Responsibility to improve upon the living conditions of the needy and the less privileged in Ebira land.
The outreach tagged "Achieving with Primary Health Care" was facilitated by the Director of Foreign Affairs and Integration, National Youth Council of Nigeria (NYCN), United Arab Emirates, Hon. Tazan Saahibafatiu Onimisi.
In his opening remark, the founder of the Foundation, Hon. Tazan noted that the flag off and donation to the Primary Health Care Center, Okene was an extension of his foundation objective in rendering humanitarian services to his people.
Tazan further explained that it would enable the less privileged to have access to several health related tests, especially when they are unable to access hospitals for proper diagnosis and treatment.
He urged the management of the Primary Health Care to ensure proper maintenance of the medical kits.
Speaking at the event, the North Central Regional Coordinator of Nigerian Medical Students' Association (NIMSA), Elukpo Jeremiah disclosed that the kits distributed comprises of First aid boxes, essential drugs, stethoscopes, sphygmomanometer, testing materials (Blood sugar, urinalysis, HIV, Malaria, Typhoid, blood group, genotype), toiletries, sanitary pads, condoms, Foodstuff and Souvenirs.
According to him, the goal of the project is to contribute their quota to the revitalization of the Primary Health care through sensitization and distribution of medical kits, adding that the target for the association is to visit at least 2 Primary Healthcare Centers and 2 Orphanage homes in each of the LG in the North Central Region.
While thanking Tazan Foundation for making the project a reality, he disclosed that the foundation will carefully monitor and ensure proper handling and distribution of the items in order to serve the purpose of its provision.
Jeremiah further urged the privileged individuals to develop a good mindset to nation building by giving out the little they have to assist others, adding that they should not wait for the government to do everything.
Responding on behalf of the community and the Primary Health Care management, the Director of Local Government in Okene, Alhaji Sadiq Ademoh Adangara expressed his appreciation to the foundation for their support, promising that the Local Government Council and the Primary Health Care Centre will ensure that the items donated are judiciously utilized, thus, not to be diverted for personal interest.