COVID-19: '1 in 3 survivors face mental health issues'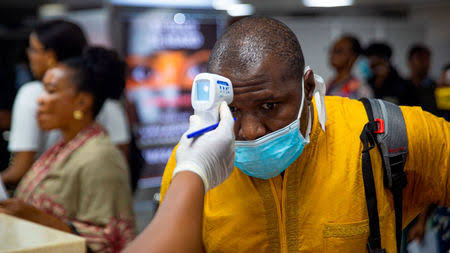 By Angency Reports
One in three patients who survived a severe COVID-19 infection developed various mental health conditions within six months of recovery, according to a new study published on Wednesday.
The study, conducted by the University of Oxford and published in The Lancet Psychiatry journal, found that 34% of patients who recovered from COVID-19 experienced mental health and neurological issues.
The research, which included 236,379 patients, was carried out amid growing concerns on the psychological effect of COVID-19 on survivors.
A previous study by the same research group found that patients are at an increased risk of anxiety and mood disorders in the first three months.
"These are real-world data from a large number of patients. They confirm the high rates of psychiatric diagnoses after COVID-19 and show that serious disorders affecting the nervous system, such as stroke and dementia, occur too. While the latter is much rarer, they are significant, especially in those who had severe COVID-19," said Prof. Paul Harrison, author of the study.
"Although the individual risks for most disorders are small, the effect across the whole population may be substantial for health and social care systems due to the scale of the pandemic and that many of these conditions are chronic."
He said healthcare systems must be given adequate resources to "deal with the anticipated need, both within primary and secondary care services."
The investigation found 7% of patients who were admitted to intensive care units were later diagnosed with stroke and 2% of them developed dementia.
The most common mental disorder was anxiety, with 17% of patients displaying symptoms, according to the study.
The research warned that diagnoses of dementia and stroke were rare, but should not be taken lightly by health services.
Scientists are still conducting more research on the aftereffects of the virus.
Many people who have recovered from COVID-19 have reportedly been diagnosed with "long Covid," a term denoting the effects of the virus in an individual who no longer has the infection but is suffering symptoms including fatigue, exhaustion, and the inability to do physical activities for a period of time.