The Old Order better than the New Generation?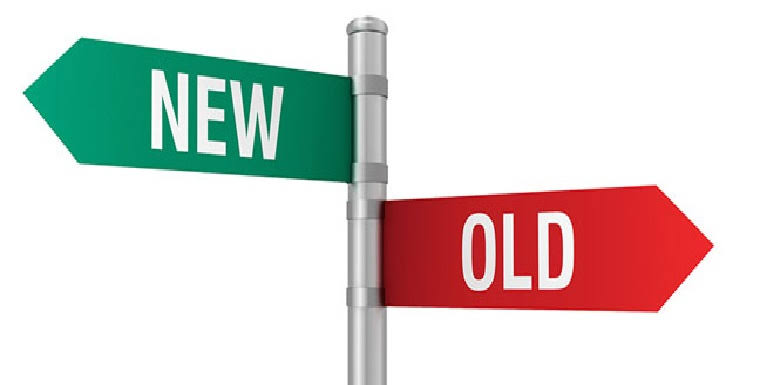 By Ori Martins
I am neither a student of the old order nor a convert of the new generation. I fall in between the two. Thus, I can submit that the fomer towers above the latter. This is my opinion and I have facts to substantiate my point.
Here, I am totally talking about quality, capacity and content not aesethics, colour or today's technological and scientific advancements which still have their roots clinically attached to the old order.
JOURNALISM
Let me start with journalism, my constituency. Besides Daily Times, I have read old editions of Tribune, Punch, Vanguard, Concord, Guardian and even Champion newspapers. My opinion is, while today's newspapers appear more beautifully packed in terms of colour, graphics and aesethics, the yesteryear newspapers had better contents by way of grammartical appreciation, quality control, originality and indept analysis. I am looking at Daily Times of 1970 via 1980 to 1990 placed side -by – side with Daily Times of 2000 via 2010 to 2020. Between 1970 and 1980 in Times, we had Stanley Macebuh, Segun Osoba and Sunny Ojegbase, let me just mention these three professionals. Were they not our all time best? Go to library and get a copy of the old Newswatch magazine founded by the quartet of Dele Giwa, Ray Ekpu, Dan Agbase and Yakubu Mohammed and you will see journalism at its best. Try to recall NTA's yesteryear's beautiful drama series, including The Village Headmaster, The New Masquerade, Behind The Clouds, Checkmate, and so many others. They were all fantastic episodes and each taught great lessons that helped to shape or reshape our society for better. Here in Imo State and looking at the Statesman newspaper I am still convinced that Dave Ozurumba and Uche Ejimofor (both late) are still the best the state owned newspaper has ever produced and they were of the old order. In broadcasting, most Nigerians can attest to the fact that the great feats of Ernest Okonkwo in radio and Fabio Lanupekun on TV are yet to be equalled by today's broadcasters.
POLITICS
The West still sees Chief Obafemi Awolowo as the best politician the zone has ever produced hence in every election period the poster images of the late sage will be used by today's Yoruba politicians to lure voters to their side. The same drama takes place in the North with Alhaji Ahmed Bello. In the East, the loyalty is divided between Dr Nnamdi Azikiwe and General Ojukwu – both belong to the old order. What does this say about our today's politicians? Mind you almost, if not all our national institutions were established by the old generation politicians/ military leaders. Of course, Britain voted Wilson Churchill as its Man of the Century in December 1999. The influential Time Magazine chose Albert Einstein as its Man of the Century while in India it was the good old Ghandi. All this point to the fact that the best belongs to the old order.
SPORTS
Our sports achievements, except Stephen Keshi's Nations Cup glory in South Africa, were recorded in the years past. Mentioning them is meaningless. Just a passing glance: I bet you no player in the present Super Eagles could have made the 1980 Nations Cup winning team. Even FIFA revealed that its Best Player of All Times at the turn of the century was Pele, seconded by Maradona. FIFA went ahead to indicate that the best game ever played on planet earth was between Brazil and Italy in the 1970 World Cup final in Mexico. In Africa, CAF chose Albert Roger Mila as its all time best player while it maintained that the best football match in Africa was the final encounter between Nigeria and Cameron in 1984 Nations Cup final in Ivory Coast. In boxing, Mohammad Ali was chosen as the best ever!
EDUCATION
Several years ago, the moment you pass standard six, you were qualified to teach. Can a First School Living Certificate holder of today teach? Both Soyinka and Achebe, Nigeria's most celebrated writers are of the old order. Talk about books and Things Fall Apart written in 1957 is still regarded as Africa's number. Look at University of Ibadan, UNILAG, ABU and UNN and you will understand the import of the Old Order.
MUSIC/ENTERTAINMENT
Today's Nigerian artestes are really doing well but I am of the opinion that Fela, Osadebe, Ade, Oliver, Uwaifo, Obey, Warrior, Sonny Okosun, Voice of the Cross, Obi Igwe, Rass Kimono, Fashek and the reggae stars of 1988/92 are still our best. As I pointed out above, Fela's orihinity, courage and capacity are lacking in today's music that has very much in common with remix. Can we still replicate the new masquerade, checkmate, behind the clouds, village headmaster, etc, toda
I never played down and I never castigated today's professionals. It is all about comparisons.