COVID-19: Nigeria records 100,000 confirmed cases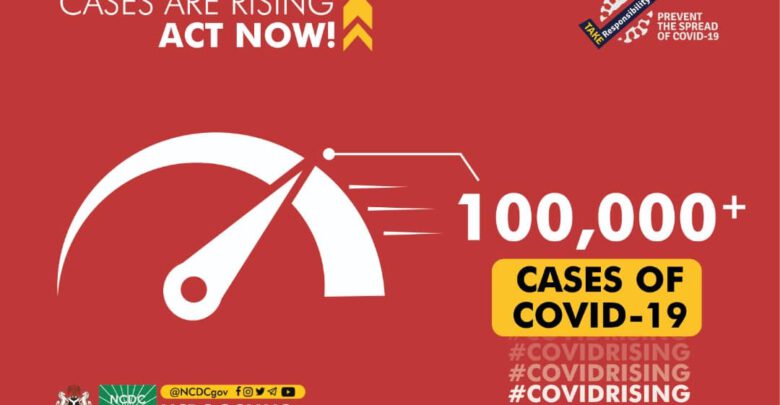 Nigeria has recorded 100,000 confirmed cases of COVID-19 according to the Nigeria Centre for DiseaseControl(NCDC).
A statement by NCDC said: "On the 10th of January 2021, Nigeria reached the "100,000 cases milestone", with 100,087 confirmed cases and 1,358 deaths. 
"Since the beginning of December 2020 to date in January 2021, Nigeria has recorded a consistent increase in the number of confirmed cases of coronavirus disease (COVID-19) in the country. 
"The NCDC is issuing this public health advisory to alert the public that the non-adherence to public health and social measures is exacerbating the public health response efforts to limit the continued spread of COVID-19."