How I aborted 12 times for a Catholic Priest – Woman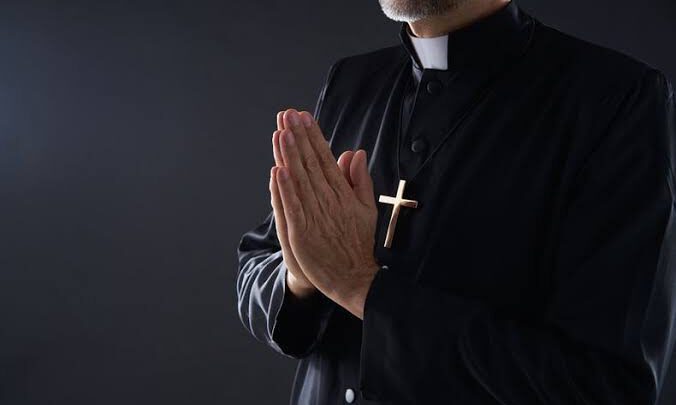 By Ihechi Enyinnaya
A woman has narrated how she abandoned her husband and marriage and went to live with a catholic priest whom she aborted 12 times for and who has now abandoned her.
The chilling but true-life story was retold by Barrister Emeka Egwuonye, chairman of the Due Process Advocates. Below is the full story.
"Two days ago, I listened to one of the most shocking stories ever. A lady was married. A priest (Catholic priest) lured her to leave her marriage. She left her marriage and went to live with the priest. The priest got "engaged" to her.
" I asked her: Are you a catholic yourself? She said yes. I asked her: How could you expect a catholic priest to marry you and remain a priest? She said she knew he would not marry her. I asked her: Why then are you speaking of engagement if you knew it would not lead to marriage? She explained that the engagement was a promise from the priest that they would live together for the rest of their lives and that he would never leave her.
"They lived together for 8 years. Within that period, she got pregnant 12 times from the priest and they aborted all of them. Then she got pregnant the last time and had the child for the priest. Apparently, during this lock down, the priest travelled to an unknown destination. It turned out he had another woman somewhere. That one got to the attention of the Bishop. The Bishop suspended the priest and took away his parish from him. Somehow, the priest was sent to another African country. This lady has been trying to reach him. He is now hiding from her.
"This lady has now come to DPA. This is a complex case. This woman has been abused, but by whom? There is a child that needs care, and must get care. Is the reason for sending the priest away to avoid the scandal on the church? I am a catholic and I understand the ramifications of this. But I am determined to ensure there is justice, especially for the child.
"Now, let me know what you think. Don't be harsh in judgment."