40 dead, 3000 wounded as massive explosion rocks Lebanon
*Presidential Palace touched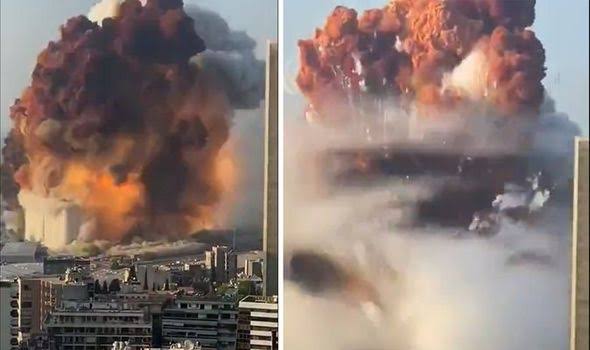 At least 40 people have been killed and more than 3000 injured in Tuesday's massive blast at Beirut port, Health Minister Hamad Hassan told reporters.
The cause of the explosion remains unclear.
The explosion dealt considerable damage to the Baabda Palace, the official residence of the Lebanese president, according to Lebanese state media.
The blast shattered the windows of hallways, entrances and salons, Lebanese state news agency NNA reported on Tuesday. "Doors and windows in several of the palace' wings were dislocated," it reported.
Hundreds of people have been hospitalized in the aftermath of a massive blast that rocked Beirut, shattering glass and damaging buildings miles from the site.
Hospital emergency rooms are being inundated by the injured, with the emergency section of one main hospital – the American University of Beirut Medical Center – unable to receive more patients, partly due to blast damage, according to state media.
The Lebanese Red Cross, health officials and politicians have called on people to donate blood to help the injured in hospital.
Images from the city show cars, ambulances and military vehicles packed with the walking wounded and others who appeared not to be moving.
While officials have yet to announce an official number of casualties, multiple members of the emergency services and politicians speaking to local media have expressed worries that there could be a high death toll.