Aba/Port Harcourt Road: FRC tasks CCEC to deliver quality job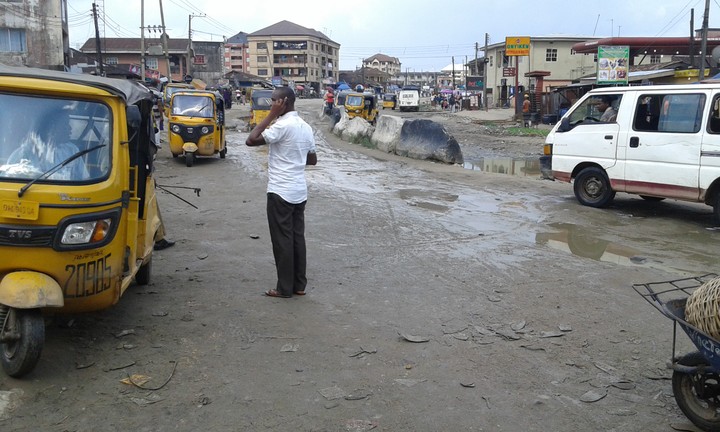 The Acting Chairman, Fiscal Responsibility Commission (FRC), Mr Victor Muruako has tasked China Civil Engineering and Construction Company (CCECC) to deliver timely and quality job, to justify cost of the contract.
Muruako said this in Port Harcourt on Thursday during inspection of the Aba/Port Harcourt section of the Port Harcourt – Enugu Road.
The Acting chairman of the commission said that the Aba/Port Harcourt axis of the road, about 41.9 kilometers, was awarded to the construction company at N40.3 billion.
He said noted that the road was critical infrastructure, linking Rivers and Bayelsa, the two oil-bearing states, stressing that delay in completing such infrastructure could trigger agitation by the benefiting communities.
Muruako commented the firm for building a drainage covered, saying that "an uncovered drainage is a death trap and unsafe for the community''.
He, however, noted that CCEC did not erect project billboard throughout the length of the road under construction.
Reacting to Mr Zouh Simon's concern, the company's Project Manager said that project billboards were erected but destroyed and removed by unknown persons.
The manager, however, said work was progressing at two, three kilometres per month on the project.
Muruako also expressed concern that Hinterland Nigerian Ltd, handling Aleode – Okrika-Afam road in the oil and Gas free zone in Elem/Okrika Local Government Areas was not on site.
The chairman advised Mr Ogba Modupe, the company's Managing Director to return to site, adding that the project was a critical infrastructure to the oil community.
Modupe said "significant work had been done," but noted that no appropriation from 2015-2019.