YES Party gives out nomination forms for free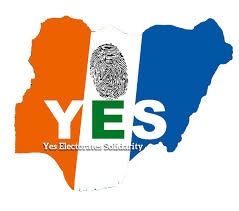 One of the Nigeria's newest political and frontline parties founded by a Nigeria's global branding Icon, Mr. Alistair Soyode has announced recently that all nomination and interest forms from the party will be offered to credible candidates for the 2019 elections in the country for free.
This emerged after the party's NEC in Abuja. The Council also approved the introduction of E-political system where they believe such adoption will cut expenses, waste time, create a stronger accountability and transparency in building better democratic principles in the country through the YES platform.
According to the National Secretary of the Party, Engr. Elem Chukwuemeka, "this is the time many in politics have been waiting for, an opportunity to show their leadership skills and provide good governance to the people. If not us, then who and if not now then when?"
On whether the party will also support women or youth collecting forms, the National Women Leader, Comarade Mary Manzo has this to add, "women and youth are not necessarily saying they cannot afford to secure forms, but are not given the opportunity to show what they can do. The YES party has eliminated that, it is therefore very important for all seeking to join politics with their good credentials and profile, to take the positive step offered. YES, 'Electorates in Solidarity' will join hands together to Make Nigeria Greater".
Mr. Soyode is presently the interim chairman of the YES Party. A former Chair of Nigerians in Diaspora Org; Mentoring Cmdt to thousands going into business; Founder of the 1st Ethnic & Black Television in Europe (BEN TV) and featured as Icon of Nigeria by CNN during Nigeria@50 etc.