Herdsmen: over 5000 decamp to PDP from APC in Benue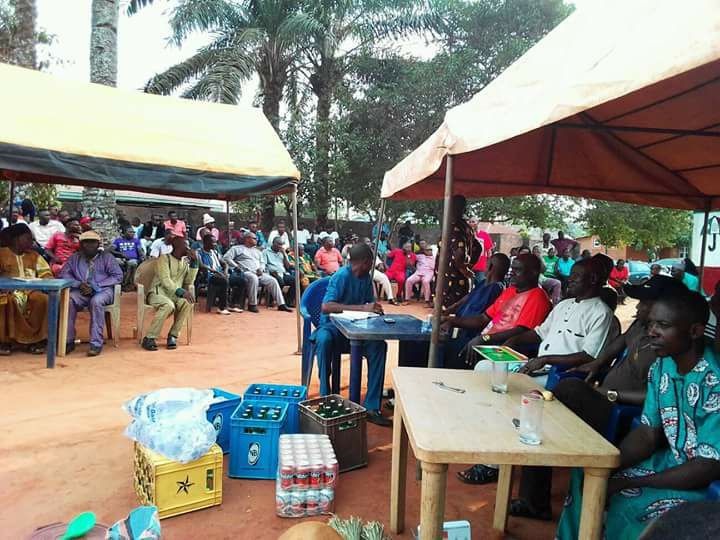 At least, 500 members and supporters of the ruling All Progressives Congress (APC) have denounced their membership and joined the Peoples Democratic Party (PDP) in Benue State.
The mass defection, which was celebrated at the weekend in Otukpa, the headquarters of Ogbadibo Local Government of the state, was not unconnected to the grievances expressed by the people of Benue, over what they described as "federal government's poor handling of the incessant attacks and killings of the people by herdsmen".
Saturday's defection was one of the confirmations of the rumours making rounds that there was a grand plan by the state governor, Samuel Ortom and ppeople of the state to dish the ruling party, to register their grievances to the federal government controlled APC.
Speaking on behalf of the defectors in Otukpa at the weekend, former House of Assembly aspirant under the APC, Hon. Ben Joseph Ebije, said the people had decided to support the PDP in the coming general elections, so as to save lives of innocent farmers, market women and children.
Ebije who is a strong political ally of former deputy Governor of Benue State, Chief Steven Lawani, also accused the APC of "jettisoning internal democracy with reckless impunity".
He said no serious minded person in Benue would drop ballot for the APC come 2019, urging others "who haven't seen the light to quickly queue behind the PDP as better alternative".
Receiving the decampees onbehalf of the state chairman, the PDP Chairman of Ogbadibo chapter, Hon. Vincent Amuche, said more people were already consulting to dump the broom party in Benue.
Amuche said great tsunami would hit the APC in the coming days as the pillar of the party at the state level was set to lead his flock into the umbrella party.
Though it was not established whether Chief Lawani, who crossed to the APC in 2016 after his tenure as deputy Governor would return to his former party soon, but those who spoke to our Correspondent said, the defection of Ebije, a strong associate of his, would cause earthquake in the political dynasty of Lawani.
Others were of the thought that, Ebije and his group may have been acting as an advanced party to the former Deputy Governor as both of them are from the same council ward and family and that it would be matter of days before the "August visitor" would be welcome.
Credit: Idoma voice