Zamfara: PDP Bemoans Daily Massacre of Nigerians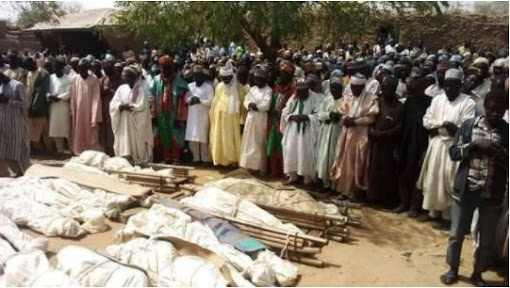 The Peoples Democratic Party (PDP) condemns the gruesome murder of 41 Nigerians by marauders in Zamfara State.
The party lamented the continued failure of the All Progressives Congress (APC)-controlled Federal Government to take decisive steps to end the incessant killings in various parts of the country, the latest being Wednesday's massacre of 41 defenceless Nigerians in Zamfara state.
The PDP calls on all Nigerians, irrespective of religion, ethnicity and political affiliations, to join forces in praying for the nation as well as supporting one another at this critical time in our national life.
The party, in a statement issued by its National Publicity Secretary, Kola Ologbondiyan, on Saturday, said it is heartbreaking that Nigerians are daily slaughtered by marauders while those elected to protect our people are only concerned with their selfish re-election bid in 2019 and meaningless photo opportunities in the media.
In the last two months, hundreds of helpless citizens have been murdered by bandits in various parts of the country and nothing concrete has been done by the Federal Government to end the butchery and bring the perpetrators to book.
Hardly have tears dried over the gruesome killings in Benue, Taraba, Kaduna, Nasarawa and other states when marauders hit Zamfara, a state known for peace, killing 41 citizens in cold blood, yet all we get is mere lip service from the APC-controlled Federal Government.
Nigerians now live defenceless and in perpetual fear; our people are fast losing confidence in our institutions; as we speak, citizens are now sourcing their own security as APC-controlled Federal Government daily manifest crass indifference to the protection of our people.
PDP stands with all our people across the nation and share in their pains at this critical time.
We therefore call on all Nigerians, irrespective of religion, ethnicity and political affiliation, as well as all people of goodwill across the world, to join forces in praying for our dear nation.
We call on the APC-controlled Federal Government to admit its failures and seek help from Nigerians who can assist in our current situation.
Our people have witnessed enough bloodletting and we must collectively find an end to the carnage.
The PDP commiserates with the families of those killed in Zamfara and other states and pray God to grant us peace and all round protection in our country.