Advertising community gathers for launch of Bel-Molokwu's book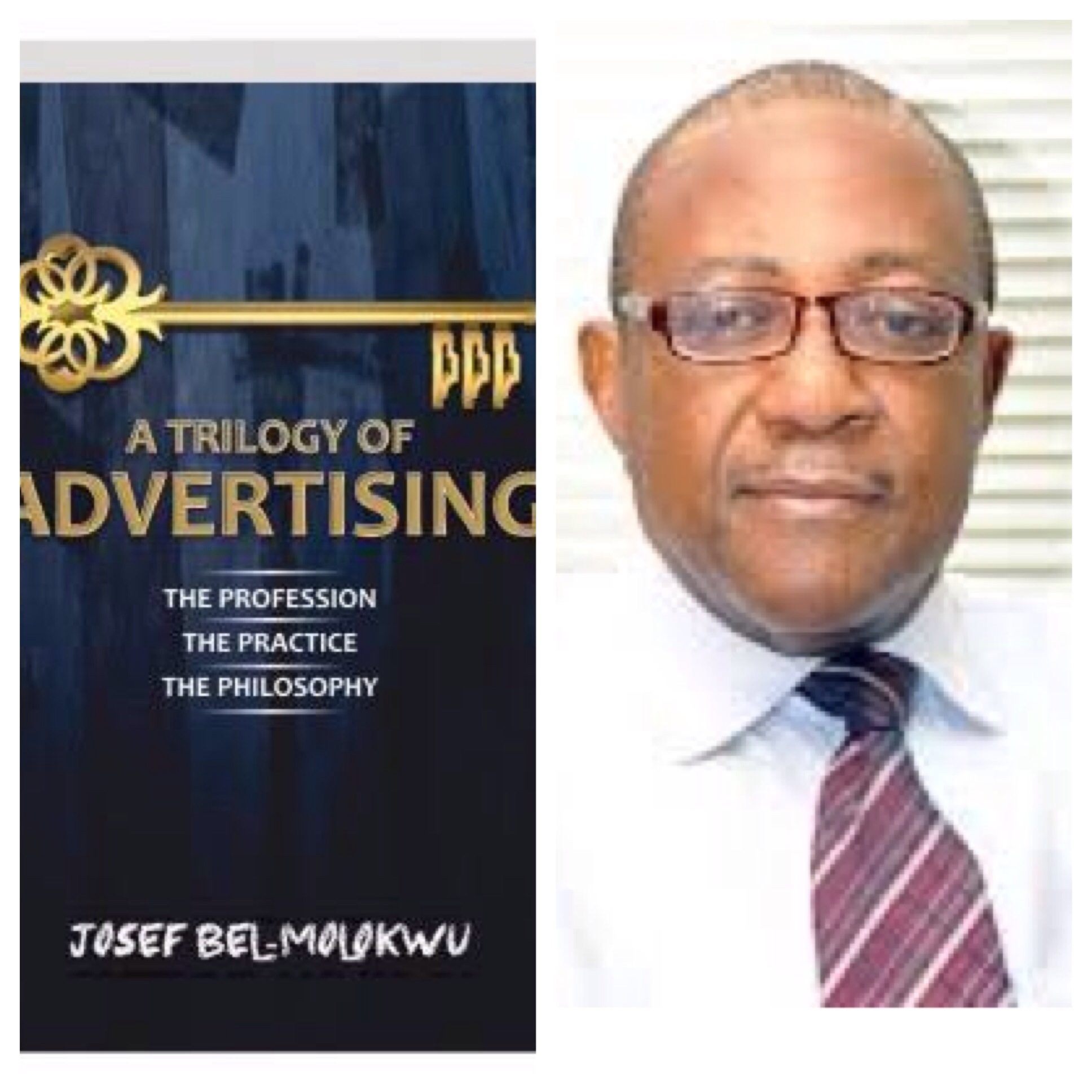 The Nigerian advertising community would gather Thursday, November 16 to an intellectual feast in celebration of the presentation of a significant work on advertising by the second Registrar of the Advertising Practitioners Council of Nigeria, Dr Josef Bel-Molokwu.
Information and Culture Minister Alhaji Lai Mohammed is billed as a special guest of honour at the event that Chief Olu Falomo, Chairman, Reckitt Benckiser and past chairman of APCON, would chair. APCON Registrar/CEO, Alhaji Garba Bello Kankarofi would be the chief host.
Mac Ovbiagele, APCON fellow and eminent advertising professional, would lead other advertising specialists, scholars, teachers, leading advertisers, business and media leaders at the event.
The launch would hold at the National Theatre, Iganmu, Lagos.
Bel-Molokwu, a Senior Fellow at the School of Media and Communication, Pan Atlantic University, says that his book, A Trilogy of Advertising: The Profession, The Practice, The Philosophy, seeks to "expand the cache of Nigerian advertising literature".
A Trilogy of Advertising "is designed as a broad spectrum repertoire to serve all readership needs: studentship, scholarship, teaching, research, hands-on practice".
A renowned scholar, Bel-Molokwu had previously authored five books on advertising. They include Business Communication Theory and Practice(1997), Advertising in Nigeria: Some Fundamental Issues(1997), co-edited with Dozie Obiaku, Principles of Advertising (1999) and Introduction to Mass Communication (including New Media) in Study Manual for the Advertising Professional Examination (2012).
Josef Bel-Molokwu won departmental and faculty best graduating student prizes in 1973 at the University of Nigeria, Nsukka. He was editor of The Rennaissance, editor-in-chief and managing director of three newspaper houses and worked in advertising. He was the second Registrar/Chief Executive of APCON and has since leaving APCON served as a consultant to the industry as well as a teacher at the School of Media and Communication, Pan Atlantic University.